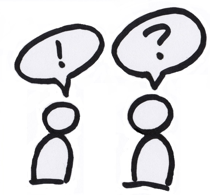 Leaders get things done through others. Critical Conversations are the way to make anything possible and drive results.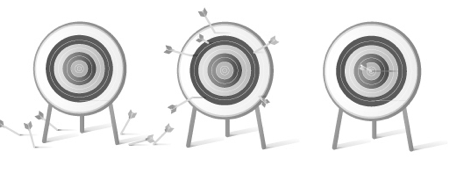 Critical Conversations are a big challenge for Trainers and Coaches because they demand a lot of practice for Leaders to reach mastery.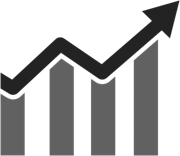 That's why measuring the impact of training and coaching on Leadership soft communication behaviors, has always been a big challenge.
As a Corporate Trainer or Executive Coach, you struggle every day to provide evidence of your learning impact on Leaders.
Until now.
SkillGym is Actionable Practice
Stimulate your Trainees/Coaches to try different core communication behaviors in a safe simulation environment. Let them see their impact and associate it to patterns of non verbal communication and add valuable tutorship discussing the outcomes with them, just like if you were there during the conversation.

The Leader plays a Simulation
of Critical Conversations

He gets an Immediate
emotional feedback

Trainer/Coach provides
insights on behaviors

This is how your Trainee/Coaches will store experiences in the form of visual and emotional deja-vu, contributing to the automation of actionable communication behaviors in real life.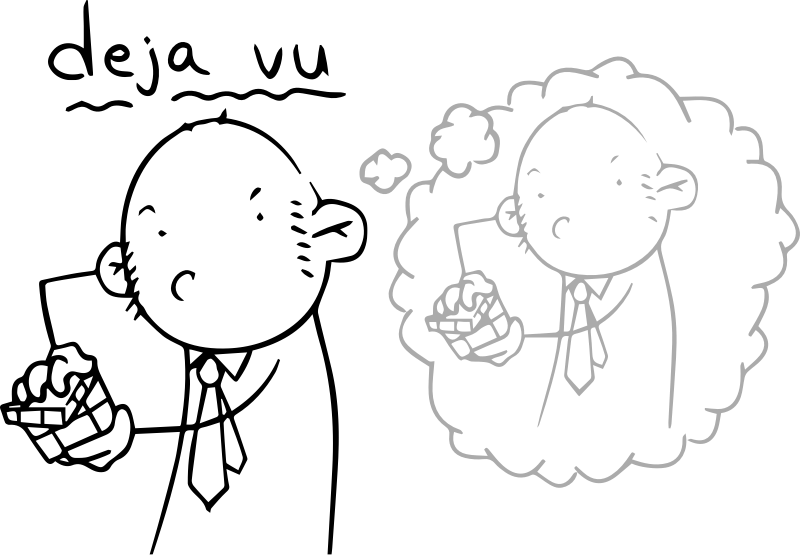 This is how they will master Critical Conversation faster. This is how their leadership performance will grow. This is how you bring learning results.
SkillGym is Measurable Performance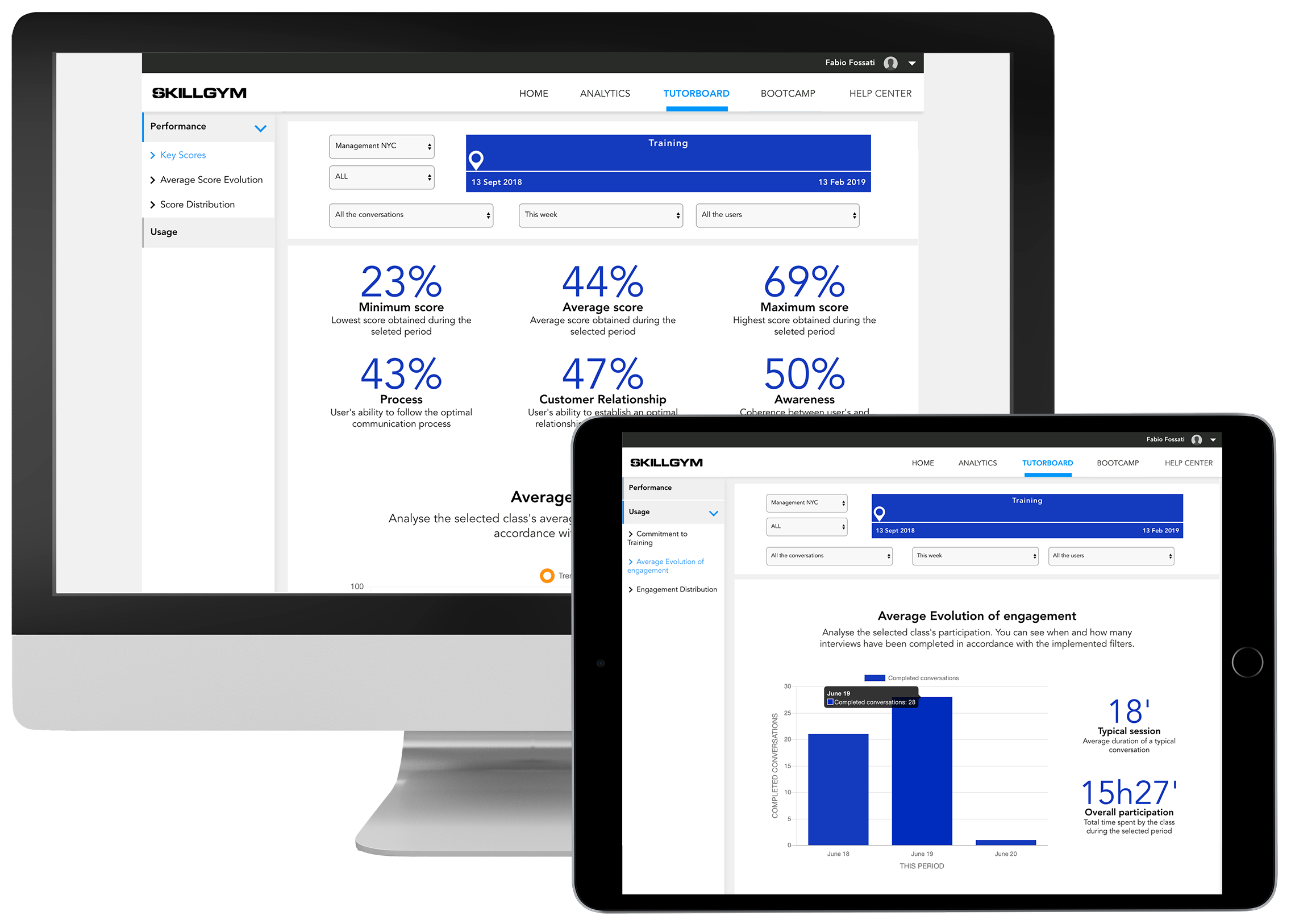 Skillgym tracks every single behavior applied during the simulation and turns measures into powerful reports.
This is how you keep the remote follow-up under control.
This is how you automate smart reporting of the impact of your training services.
Faster recognition and automation of empowering communication behaviors
Faster learning of the conversational techniques
Better and longer lasting performance on the job
Just a few of the many evidences of how practicing Critical
Conversations on Skillgym brings long term performance results:
A major European company reported a significant increase in numbers of scheduled internal feedback meetings in those leaders practicing with Skillgym compared to those not included in the training program.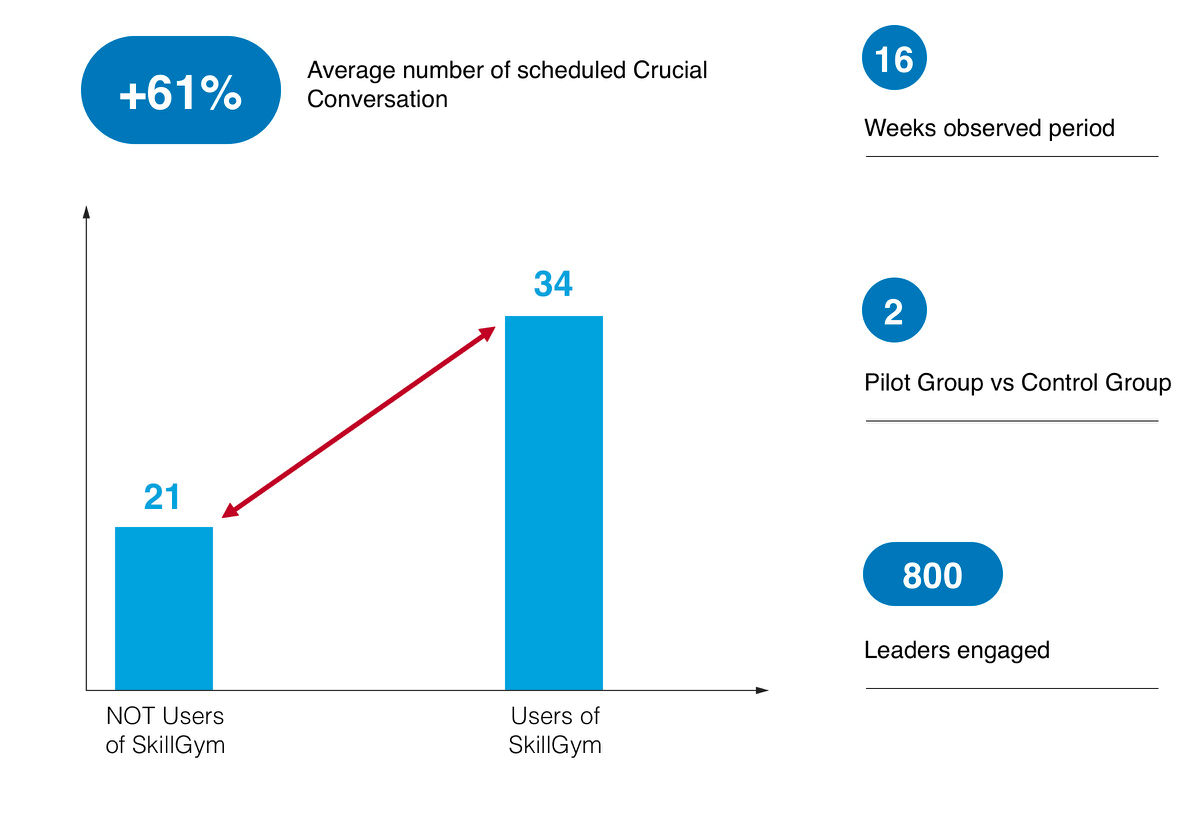 On average best performing trainees dedicate 1 hour per week, in sessions of 20-30 minutes. From anywhere they are. A large majority of Skillgymmers who constantly apply to their training schedule obtain measurable results in their conversational performance.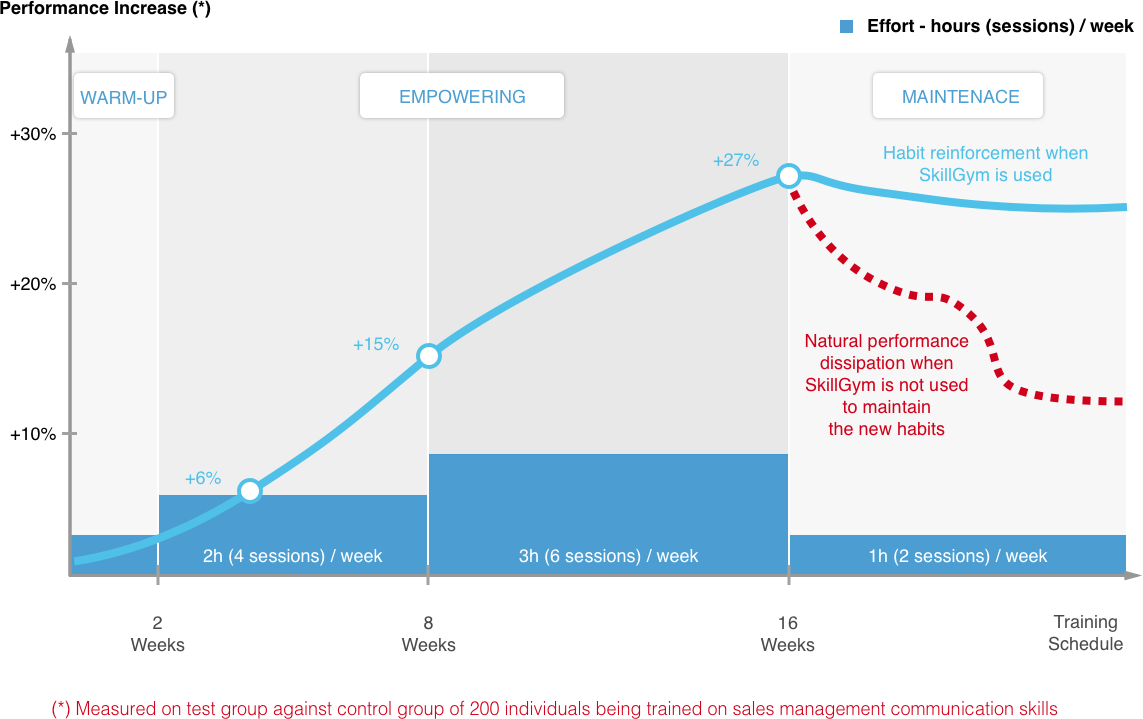 In 2014, an independent scientific study by the University of Switzerland concluded that SkillGym brings three times more long-term communication behavioral improvements compared to other training methods comparing the results of experimental group and control group across the three check-ups.
Long-term behavioural improvements