Monitor personalized leadership factors.
Define specific performance factors for each of your trainees and monitor all the relevant metrics at a glance.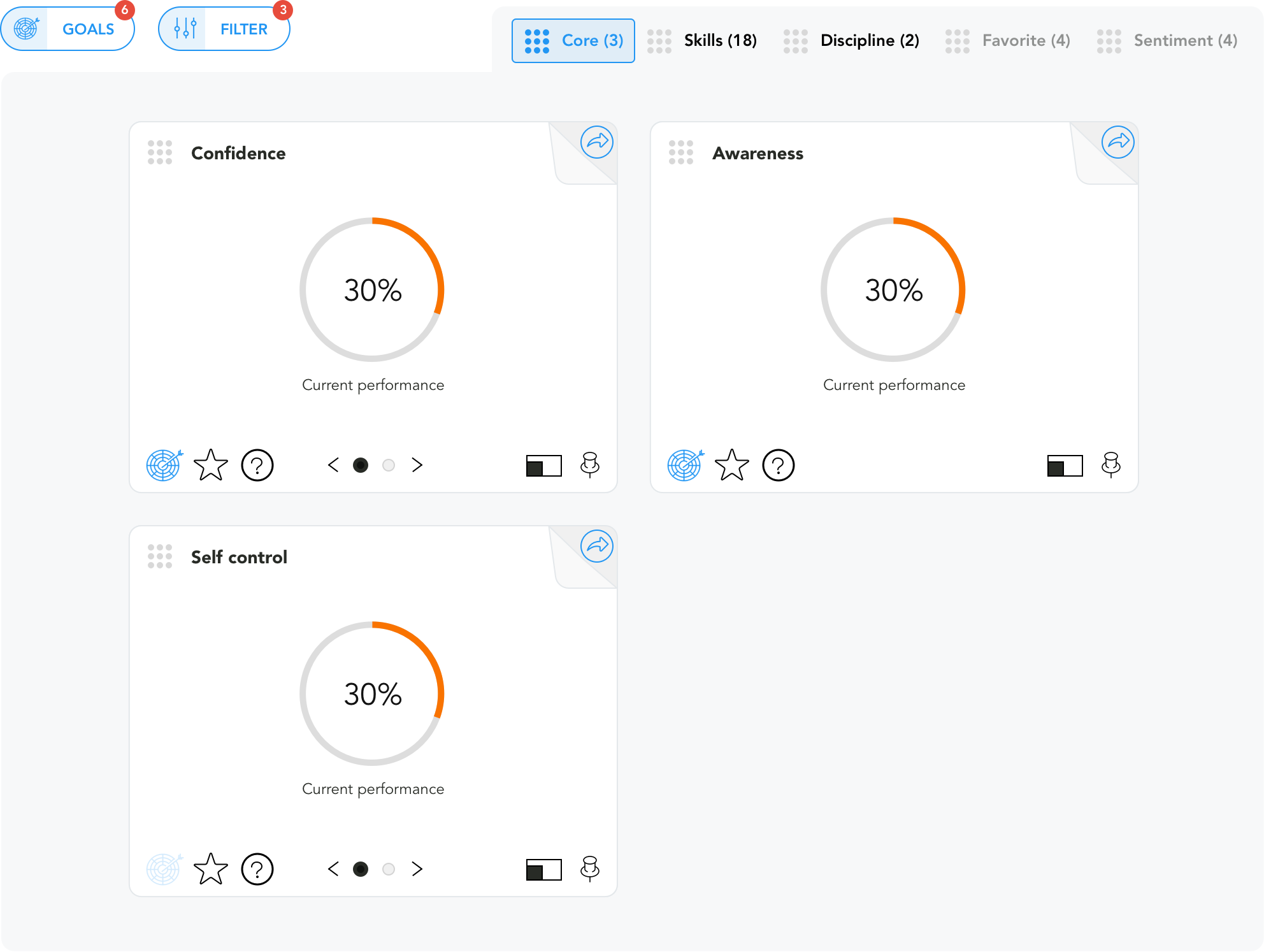 The Key Performance Factors of your trainees are detailed to facilitate the debrief discussion.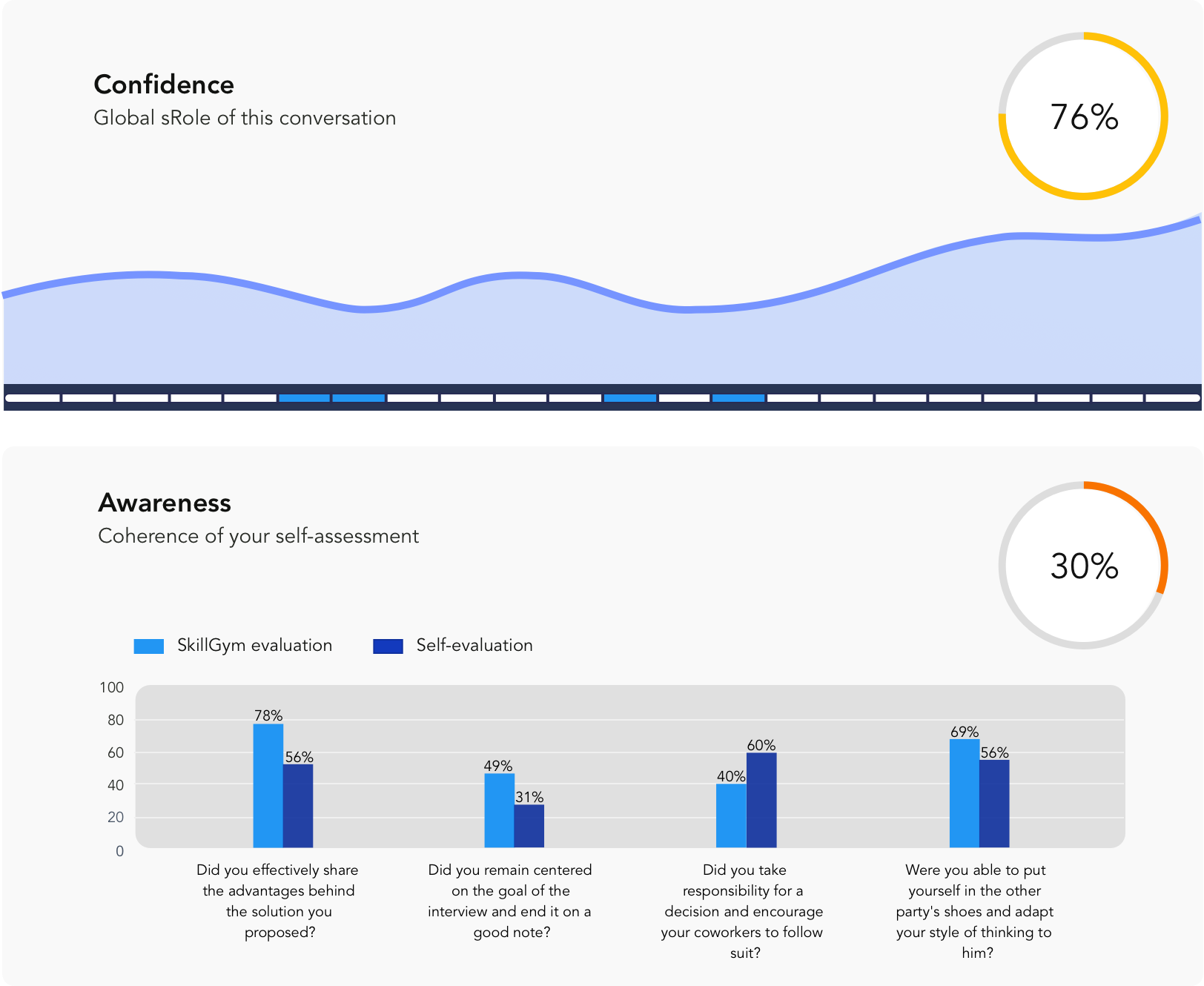 Evaluate the outcome of the conversation.
Each Role Play is mapped into Key Milestones and Phases. Detailed scores on each element make the debrief richer.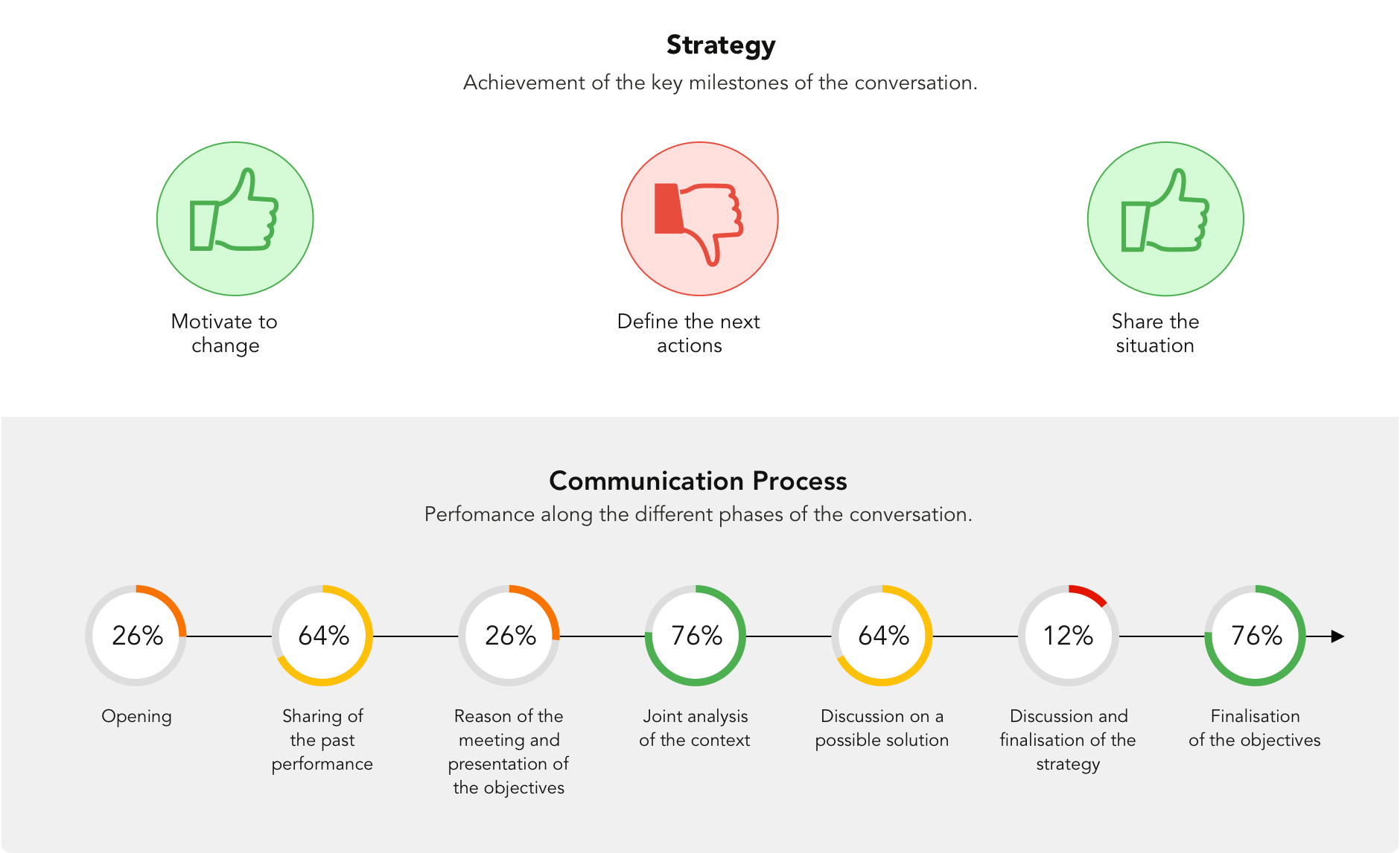 Dig into detailed behaviors.
Each single competence can be analyzed in terms of the underlying observable predominant behaviors.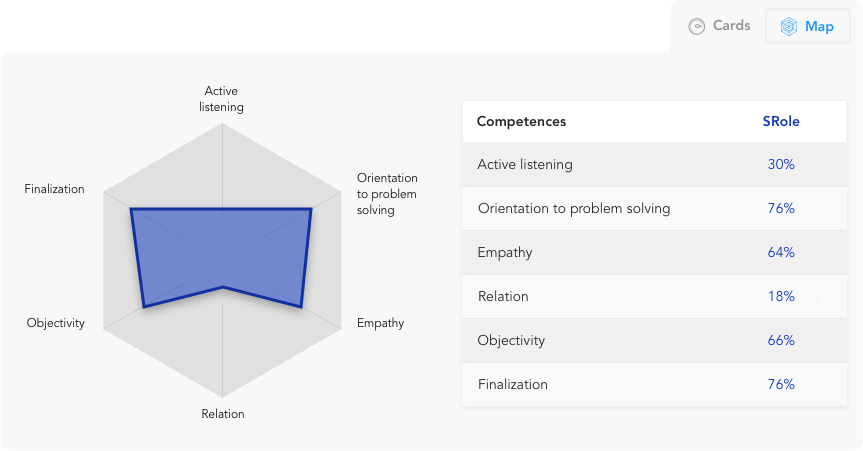 Measure the real engagement and focus of each trainee and evaluate the quality of their training plan in terms of effort balance. Monitor the evolution of their participation and cluster users according to their engagement.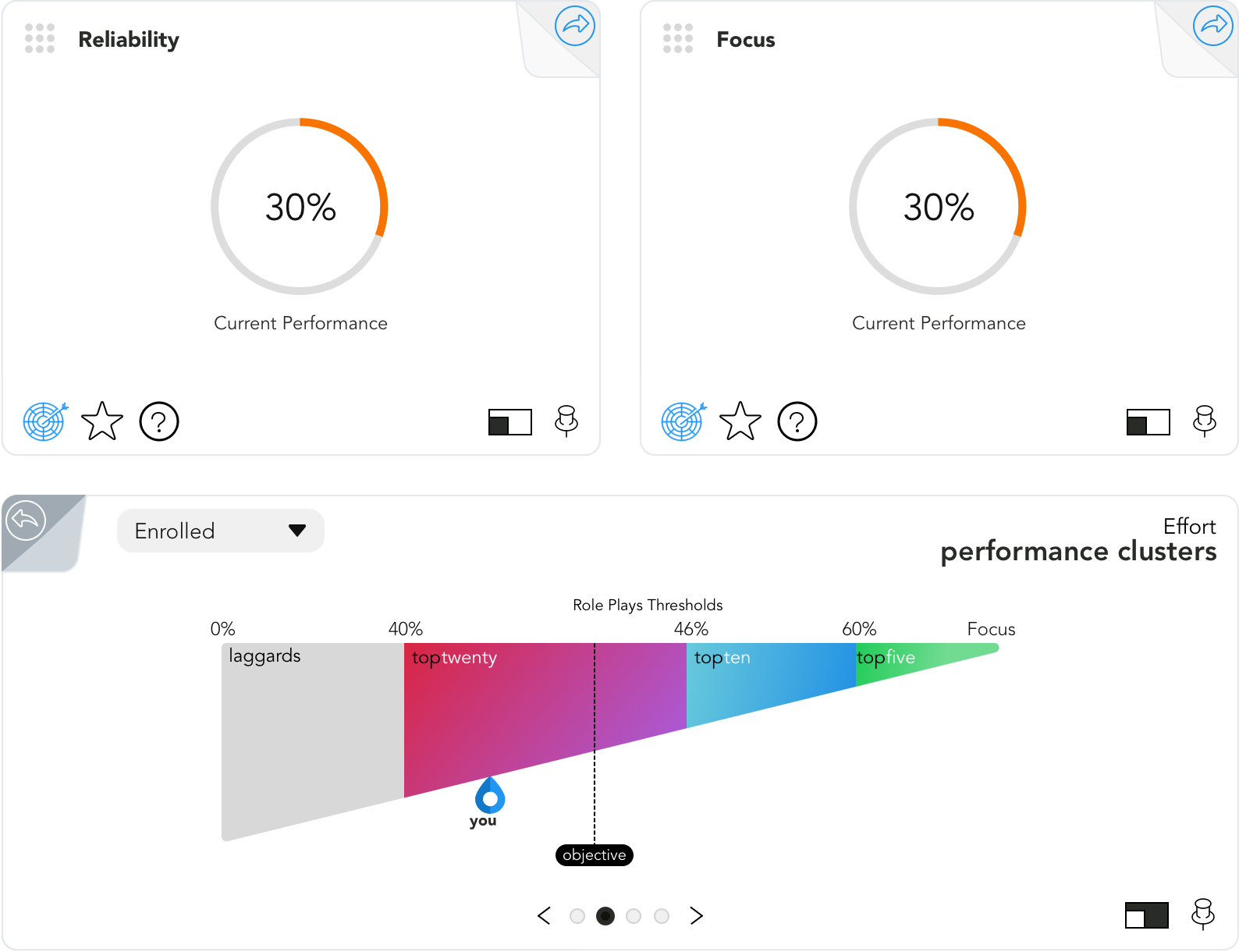 Set measurable performance goals.
Specific goals can be defined for each trainee's relevant KPI.
SkillGym automatically keeps track of the improvements, showing trends and highlighting the distance left to the goal.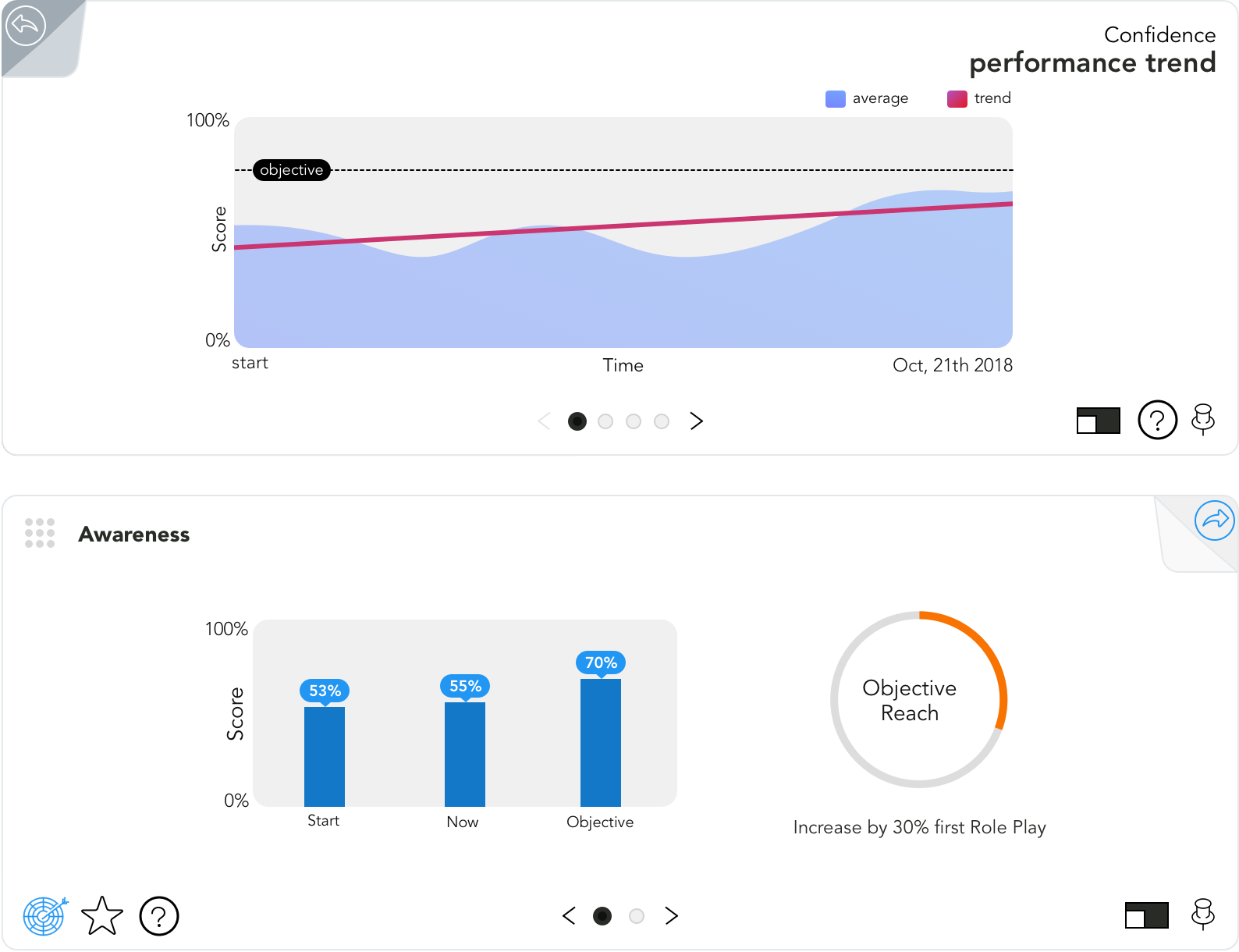 Evaluate the quality of each KPI, comparing the individual and the group performance against the historical results of hundreds of thousands of leaders around the world who are already training with SkillGym.

Smarter Leadership Development is a click away.
Discover how SkillGym is helping hundreds of L&D Professionals as well as Corporate and Executive Coaches deliver better and consistent leadership training.
Reserve 1 hour with our experts