We have a PLAN
made to measure for YOU
Whether you are an individual Trainer or a Coach, you partner with a Training or Coaching company or you are an internal Training Professional in a Corporation, SkillGym is designed to support you at the best, with the features and flexibility you need.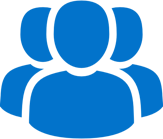 All our Plans include unlimited face to face usage of all the SkillGym Library. So you can set-up group or individual practicing activities during class or coaching sessions.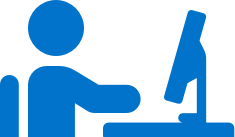 Then you can flexibly assign to your trainees/cochees practicing bootcamps for as many months as you need, using the included Tokens or purchasing more when needed.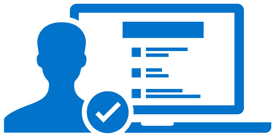 All the tools you need to support and tutor your trainees/cochees
(i.e.: Tutorboard, Augmented Replay, Bootcamp) are already included in your Plan.
Select a plan based on the number of Trainers/Coaches in your organization:
Individual Trainer/Coach
USD

99

/month
USD

990 billed annually
includes:
1 Tutor license

master user online certification

10 free Practice Tokens (Additional Trainee Tokens available in-app starting at

USD

39/Token)
Full Library of simulations

Personal Analytics

Augmented Replay

Automated Enrollment

Bootcamp

Tutorboard

Automated Reporting

Automated Notification
Training/Coaching Company
USD

390

/month
USD

3,900 billed annually
includes:
1 Master license

up to 10  Tutor licenses

master users online certification

unlimited f2f usage with learners (coaching, class, …)

40 free Practice Tokens (Additional Trainee Tokens available in-app starting at

USD

39/Token)
primePLAN
USD

199

/month
USD

2,000/Billed in one solution
Full Library of simulations

Personal Analytics

Augmented Replay

Automated Enrollment

Bootcamp

Tutorboard

Automated Reporting

Automated Notification
Training/Coaching Company
USD

99/mo
USD

990
billed annually
USD

390/mo
USD

3,900
billed annually
includes:
Free f2f usage of SkillGym for 14 days, no credit card required
includes:
1 Tutor license

master user online certification

10 free Practice Tokens (Additional Trainee Tokens available in-app starting at

USD

39/Token)
includes:
1 Master license

up to 10 Tutor licenses

master users online certification

unlimited f2f usage with learners (coaching, class, …)

40 free Practice Tokens (Additional Trainee Tokens available in-app starting at

USD

39/Token)
Full Library of simulations