SKILLGYM: CRITICAL CONVERSATIONS MADE EASY
Discover how close you are from your next digital revolution
Schedule a remote LIVE DEMO to discover the tool and its features
Fill in your email to access the online Reservation Page, where you can select your preferred date & time slot for the LIVE DEMO.
Skillgym is your Swiss Knife to deliver immersive practice
and sharp performance metrics on Critical Conversations.
A collection of Immersive simulations leveraging Artificial
Intelligence and interactive video to practice empowering behaviors.
The perfect companion for Trainers and Coaches to support leaders
in growing sustainable and stable performance.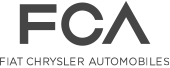 "SkillGym is amazing. It's authentic and effective."
Ian, professional Training – UK