Artificial
Intelligence
applied to
Interactive
Video.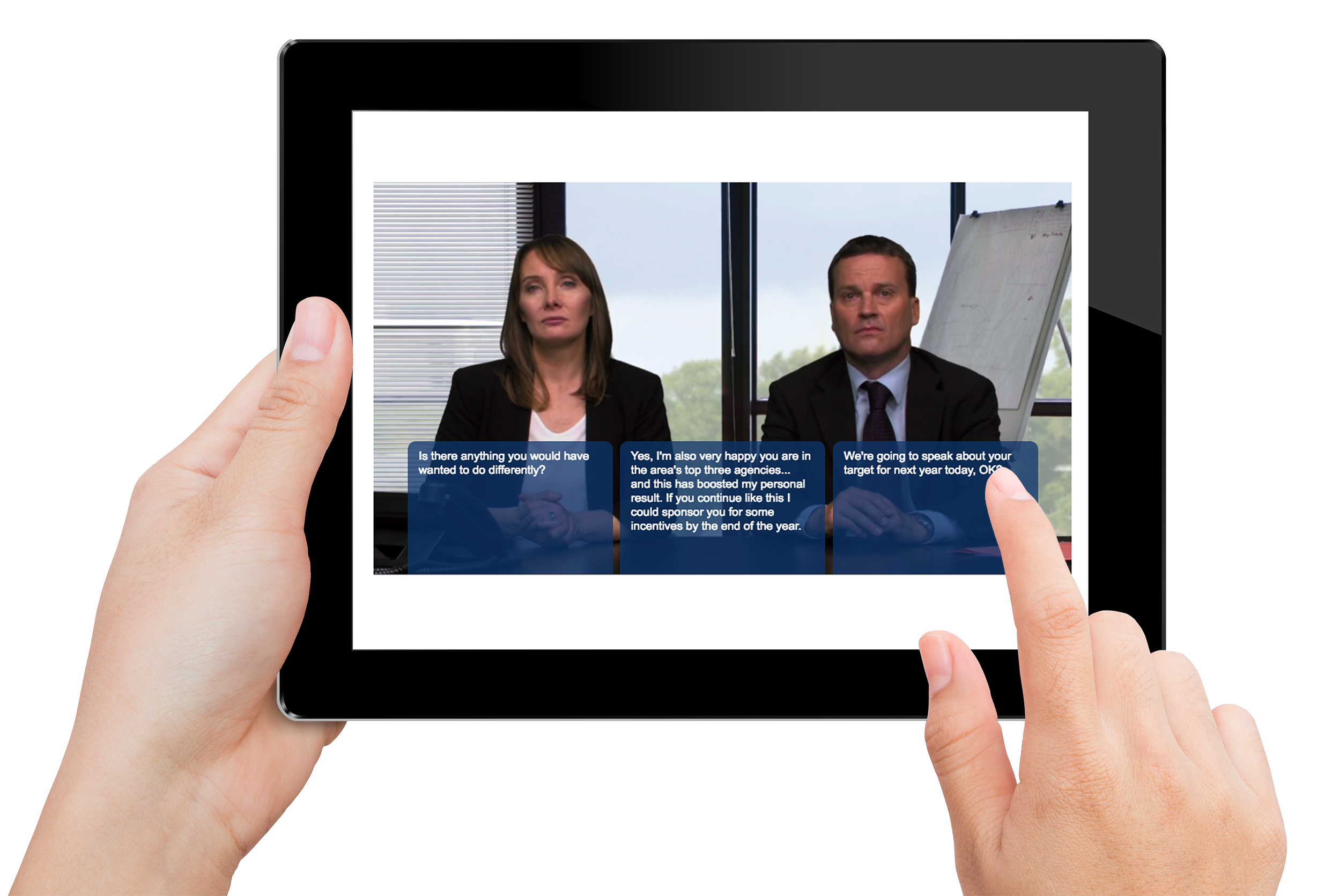 Goodbye Puppets. Welcome reality.
Less than 10% of communication is spoken. All the rest is subtle paraverbal and body language. This is why we invested in real time interactive video and hired the best actors to play roles. To let users catch even the smallest eye movement and learn to tell what it means.
Alive characters
No puppets. No Avatars. Real Actors showing all the real human behaviors you face every day. One look is worth a thousand words.
Real Time Interaction
It's a seamless experience: while you choose your answer she gets distracted, she changes mood, she talks. You are fully immersed into seamless real life.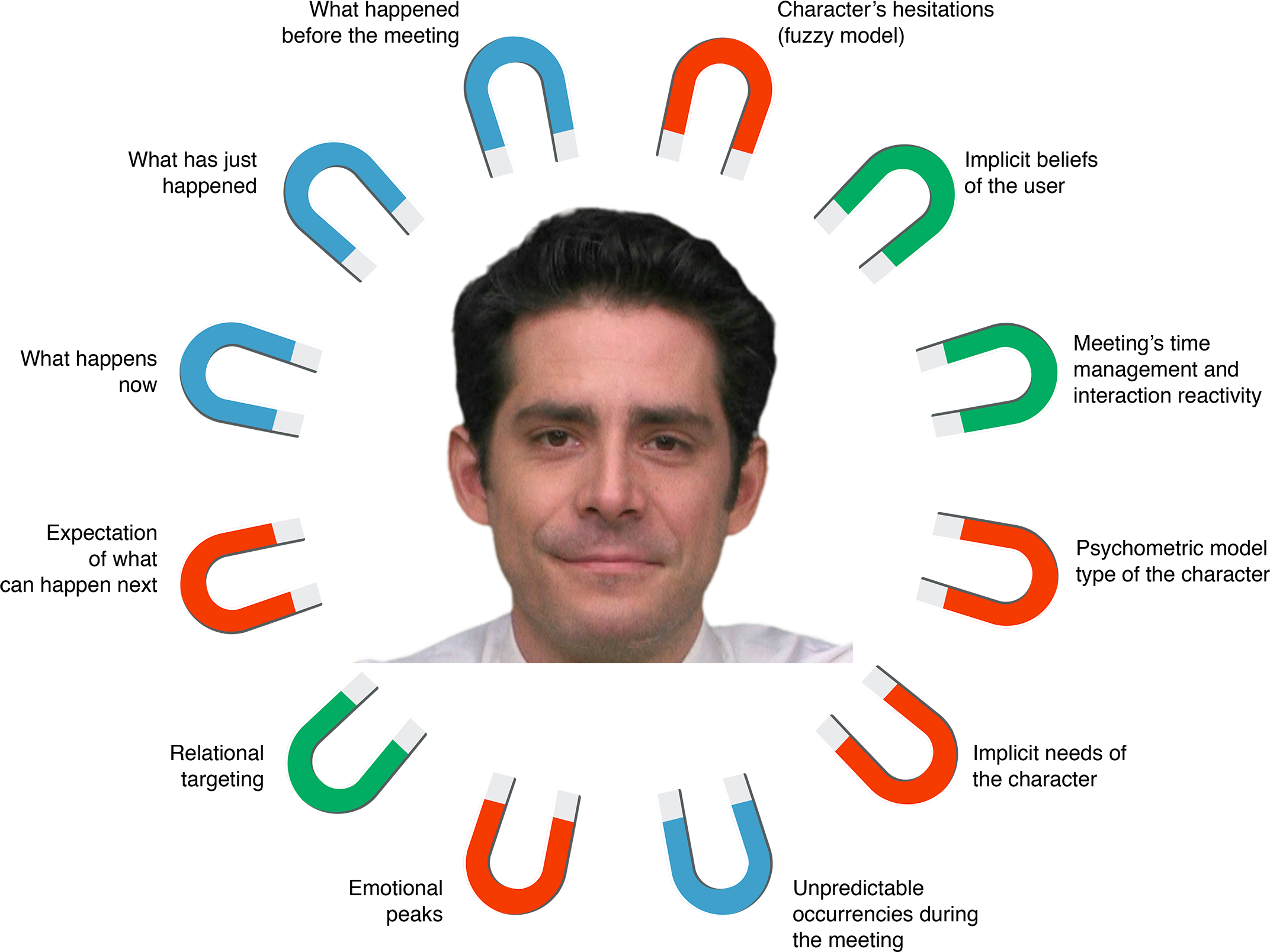 Goodbye branching. Welcome AI.
Life is not predictable. Serious games are.
SkillGym is powered by 12 AI algorithms that bring the character to life and make the situational interaction truly authentic. Users can't predict in advance exactly how the counterpart will answer, thus having to adapt their behavior dynamically to the circumstances.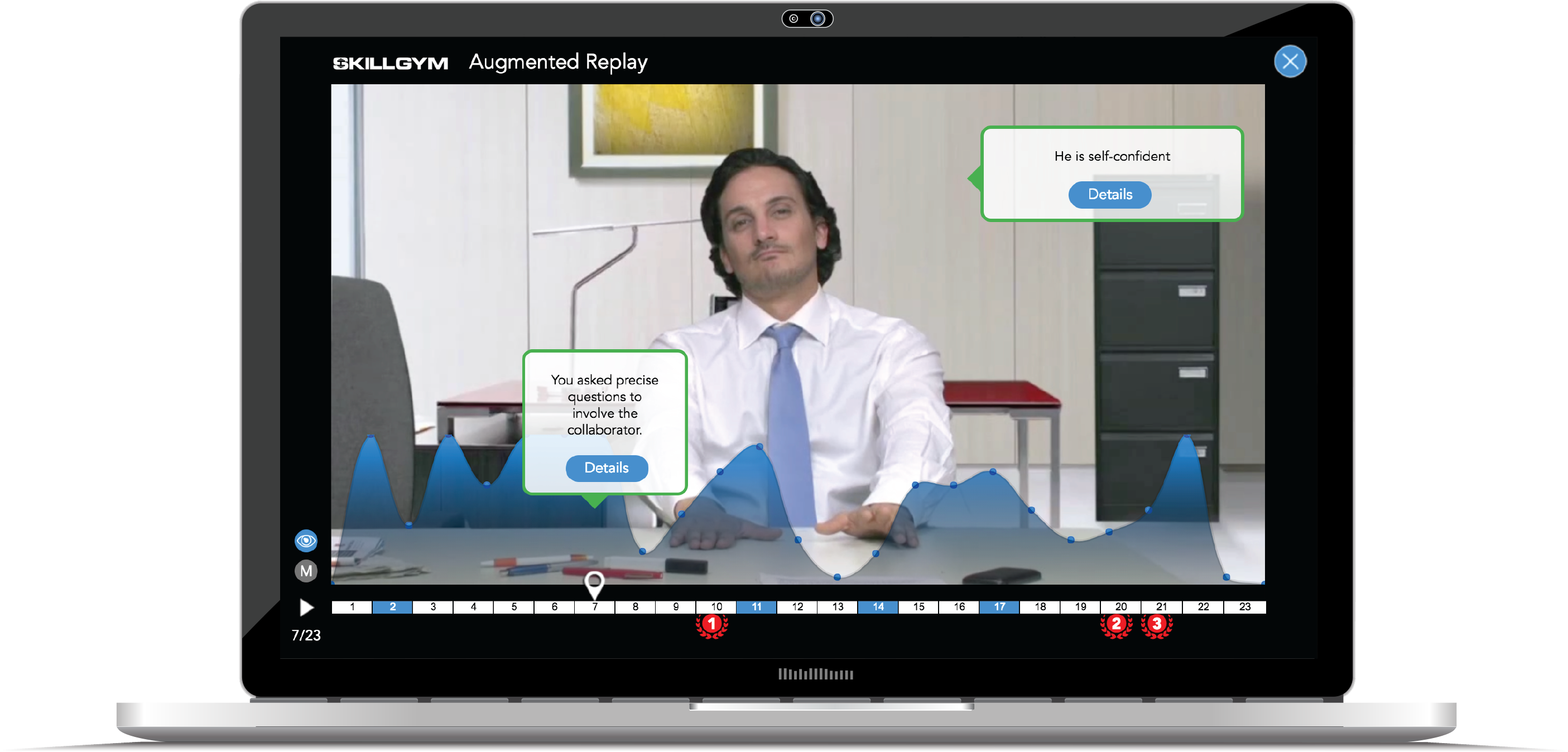 Observable Behaviors Detection
SkillGym's Augmented Replay Technology captures each behavior used by the player and compares it with the authentic reaction of the character. Then it presents the entire conversation giving you the possibility to browse it step by step and analyze the true observable behavior and emotions hidden in the conversation and driving the outcome.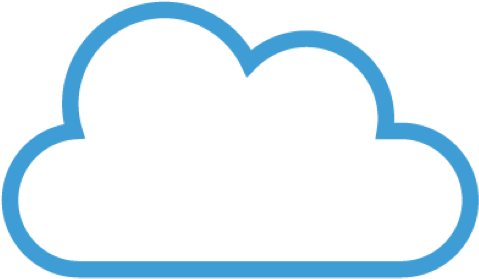 SkillGym is a cloud based application. Ready to go. Nothing to download. Nothing to install. Everything always updated. It works with any browser and any device compatible with HTML5.
SkillGym offers a simple way to manage Trainees. Choose among a comprehensive library, define your training strategy and enroll trainees to dedicated practice bootcamps with one click. Then go back to your busy day.