Tutoring on critical
conversations,
made easy.
Immersive simulations and smart metrics to coach Leaders building confidence in Critical Conversations.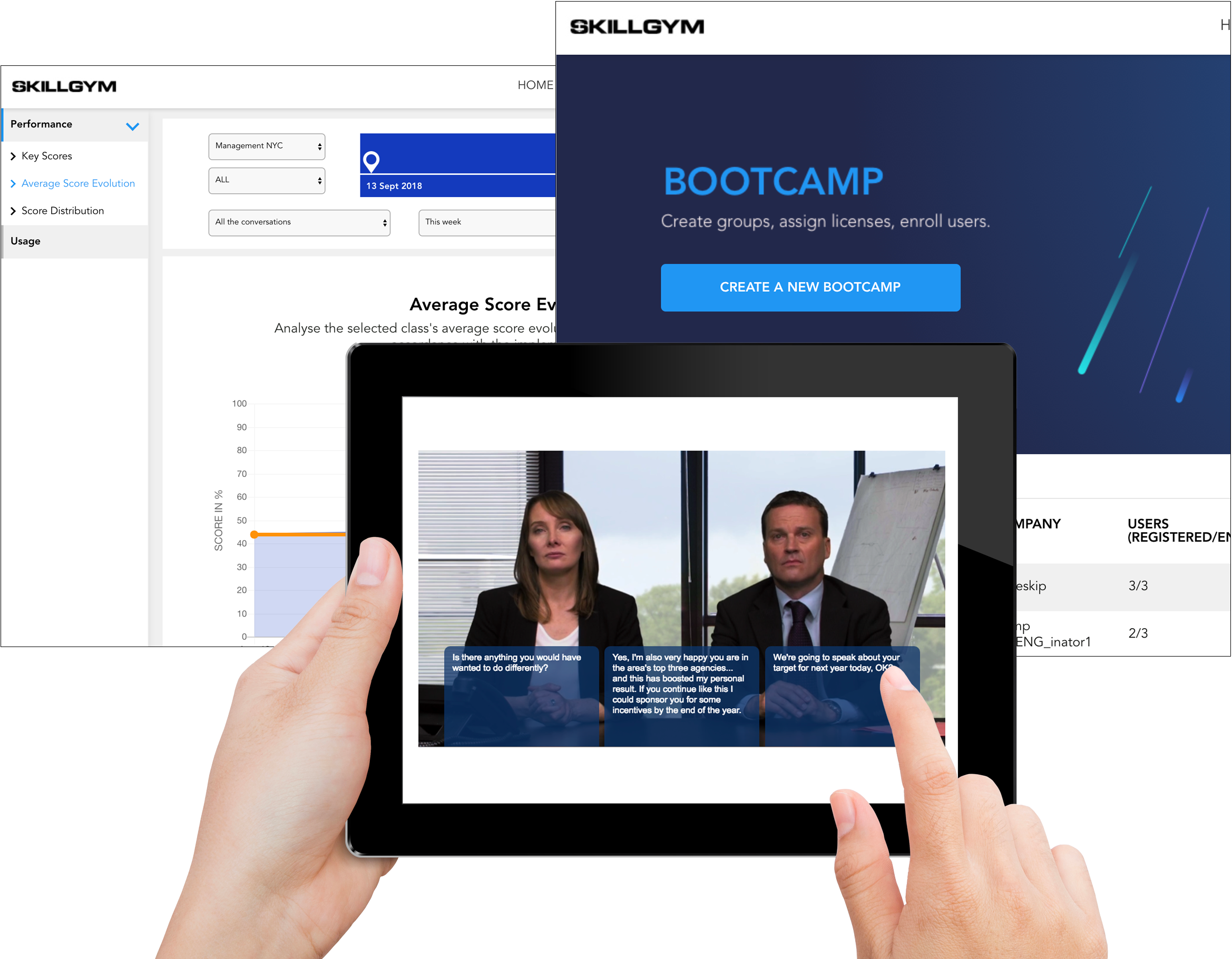 4 reasons why Trainers and Coaches love SkillGym:
WHAT CLIENTS SAY ABOUT SKILLGYM
Join a growing community of thousands of professional Trainers, Coaches, Companies and happy Leaders performing in Critical Conversations through smart simulated practice.
Happy trainers and tutors
Avg. Performance Improvement