World's greatest Leaders master their ability to leverage Conversations, as a way to engage and drive people, through discipline, practice and humble self-awareness. SkillGym helps you to help them make the best of their C-Factor.
Unless the Leaders inside your organization live in a vacuum, they need to communicate with their employees. And communication goes through Conversations. Do Leaders in your organization take care of their C-Factor?
Conversations are the moment when potential turns into collective energy. It's the 20% factor of a leader making the 80% of the difference in team results. It's the C-Factor.
Consider the following:
Humans are not comfortable with conversations, that's why we call them "critical": they involve emotions, different opinions and high stakes… not easy at all.

Conversations are the toughest challenge of any L&D program: because knowing how-to is not enough. Mastering requires practice, but high quality, safe and nurturing practice is hardly scalable.

Much too often, many Leaders end up having few conversations and many of them overestimate their ability in this field.

Did you hear about bad Leaders being one of the top ranking reasons for people leaving organizations?
WHAT CAN YOU EXPECT FROM SKILLGYM?
Expand your leaders' Comfort Zone: practicing will make them feel like they have done it before. "I know what to expect in that conversation" is the most common catch of Leaders practicing on SkillGym.
Raise your leaders' Self-Awareness: facing direct and specific emotional feedback as well as turning the effects into numbers sharpen leaders' vision of their own impact on people.
Increase your leaders' Learning Agility: keeping fit keeps fit. Any skills (apart from riding a bycicle) requires maintenance to perform.
Deliver REALLY engaging training: give a look at some statistics about how SkillGym Digital Fitness approach engages trainees. There's also a nice webinar to get you inspired about this subject.
LEADERS CAN CHANGE THE WORLD, ONE CONVERSATION AT A TIME.
SkillGym makes this journey easier with AI, Augmented Reality, Interactive Movie, Storytelling, the most reputed behavioral models and the sharpest adult pedagogical approaches.
HIGHER LEADERSHIP CONFIDENCE
SHARPER SELF-AWARENESS
CONSISTENT ENGAGEMENT
BETTER TRAINING R.O.I.
WHO IS SKILLGYM FOR?
HR and L&D Professional, looking for a system to measure, train and maintain the most important skill of their Leaders: the C-Factor.
Executive and Business Coaches, inside and outside the organization, looking for solution to sharpen their Powerful Question leveraging performance evidence.
Leaders of Today, who care about their ability to generate new leaders through inspiration.
Leaders of Tomorrow, who want to discover how Conversations are essential to express their potential.
WHAT OUR CLIENTS SAY. WELCOME TO SKILLGYM TALKS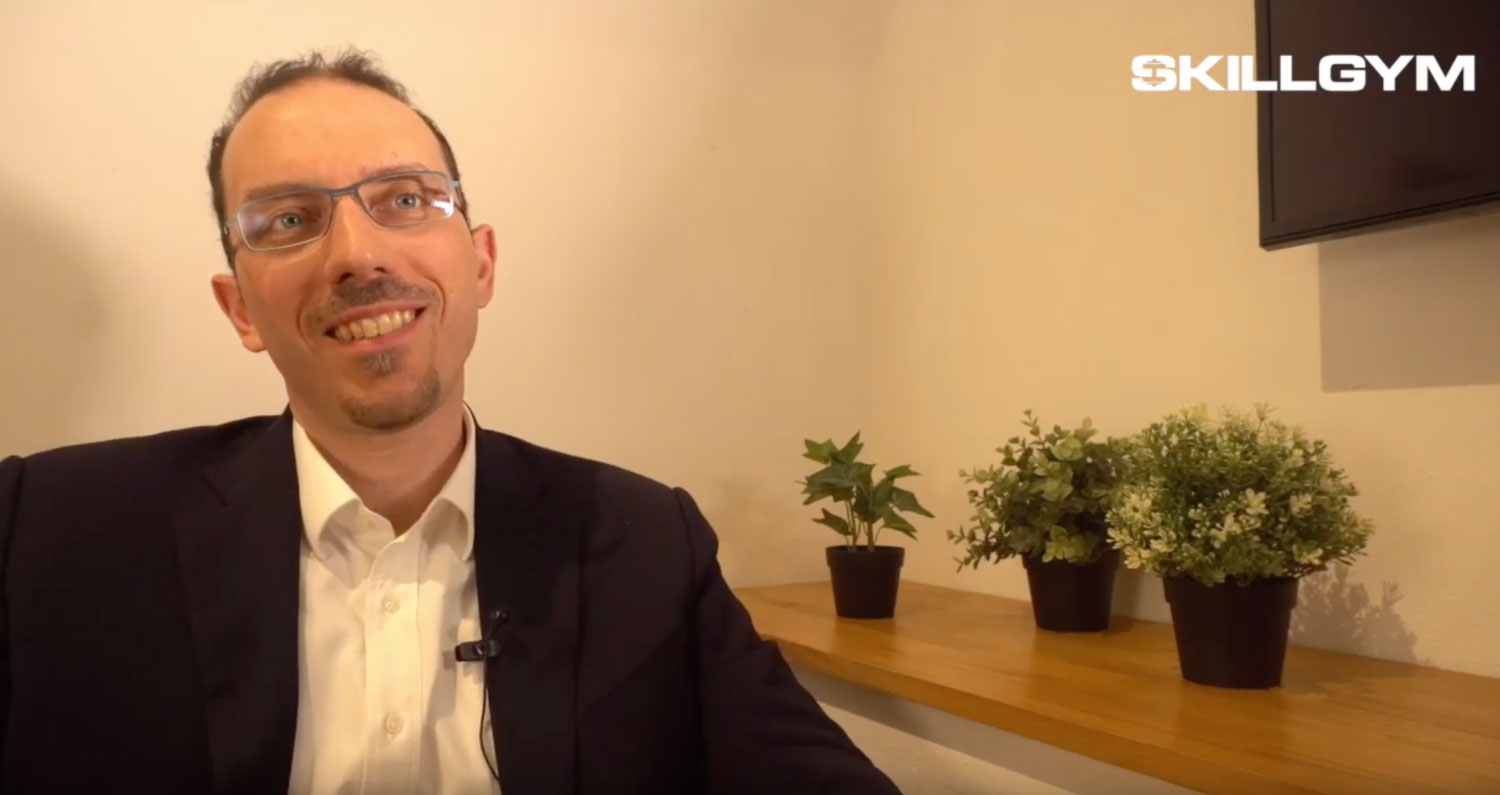 SkillGym Talks – Novozymes: Experimenting new approaches to empower leadership
Mr. Paolo Ronchi, Marketing Manager at Novozymes, explain us his vision about the people development strategy and how SkillGym helped his organization to improve the key conversational skills of the leaders.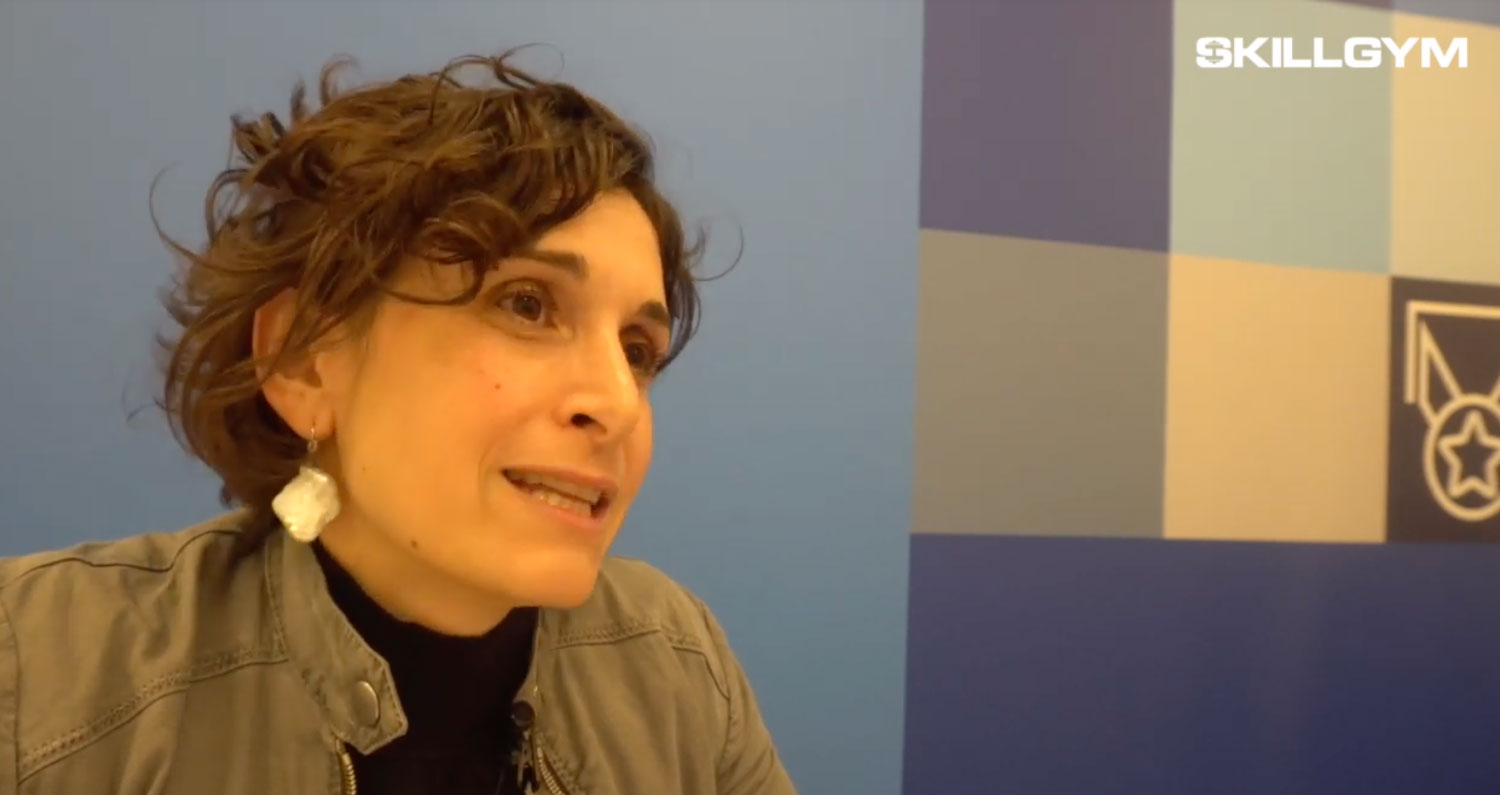 SkillGym Talks – Medtronic: Innovation to support deep behavioral analysis
Ms. Chiara Valdata, Hr Business Partner in Medtronic Italy, tells us about the Leadership competence model developed by her company and the way SkillGym supported her in assessing the key people according to this model.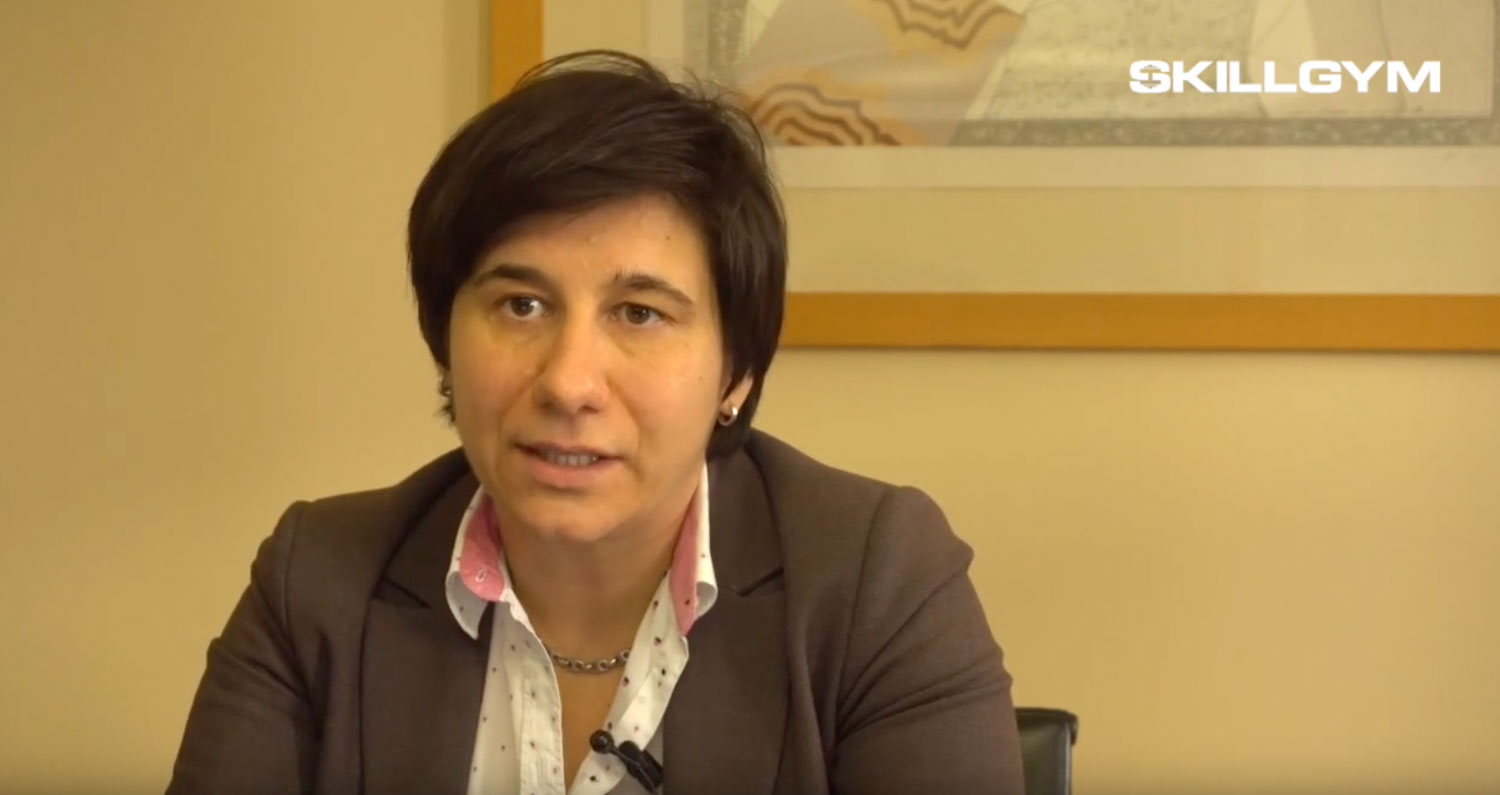 SkillGym Talks – Credem: a great answer to our needs
Credito Emiliano adopts SkillGym to support "new-in-role" managers in their Development with a Training tool based on a practical approach. SkillGym provides a lot of Smart Metrics and Data, through which Valentina Lorandi from the Credit and Competencies Centre of Credito Emiliano was able to discover interesting insights about her learners' population.
Smarter Leadership Development is a click away.
Discover how SkillGym is helping hundreds of L&D Professionals as well as Corporate and Executive Coaches deliver better and consistent leadership training.
Reserve 1 hour with our experts
THE MOST FREQUENTLY ASKED QUESTIONS ABOUT SKILLGYM
How can I integrate SkillGym in my strategy? The answer is here.
How can I subscribe to SkillGym? The answer is here.
Are the scenario properly localized? The answer is here.
How is AI used in SkillGym? The answer is here.
Can you show a Case Study? The answer is here.
Is there any Scientific Research on SkillGym? The answer is here.