Think of your skills like muscles.
SkillGym will take care of your business athletes.
Think of your skills like muscles.
SkillGym will take care of your business athletes.
The first digital and interactive fitness system for skills that truly improves your talents' behaviors.
Different workout types, including management, sales, and teamwork conversations.
Keep trainees motivated with AI-driven engagement triggers.
Measure progress with real-time metrics about self-awareness, confidence, and effectiveness.
New interactive conversations every quarter, for effective 30 minutes/week workout sessions.

All you need to grow your talents is inside SkillGym.
Real situations to practice with.
SkillGym makes it easy for your talents to practice their skills. A growing catalogue of interactive business-related scenarios with new training circuits added every quarter. 70+ Skills trained and measured in real-time.
Any situation you need. Anytime you want. SkillGym features prerecorded professional actors playing the roles of colleagues, reports, clients and bosses. Driven by AI, they are always available for a lifelike interactive practice session.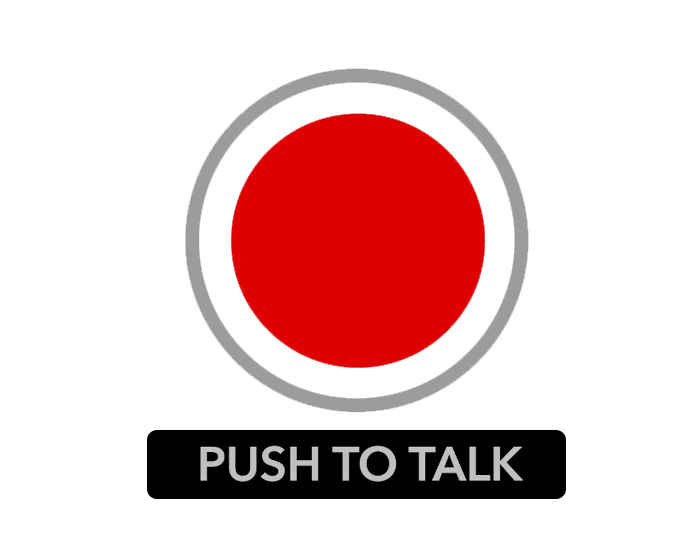 Push to talk. You interact by talking, just saying what you want. We call it TALK YOUR WAY. We capture your utterance, you intention, your tone, your emotions. Our Ai-driven pre-recorded actors react just like real people, with their personality and the emotions the situation deserves.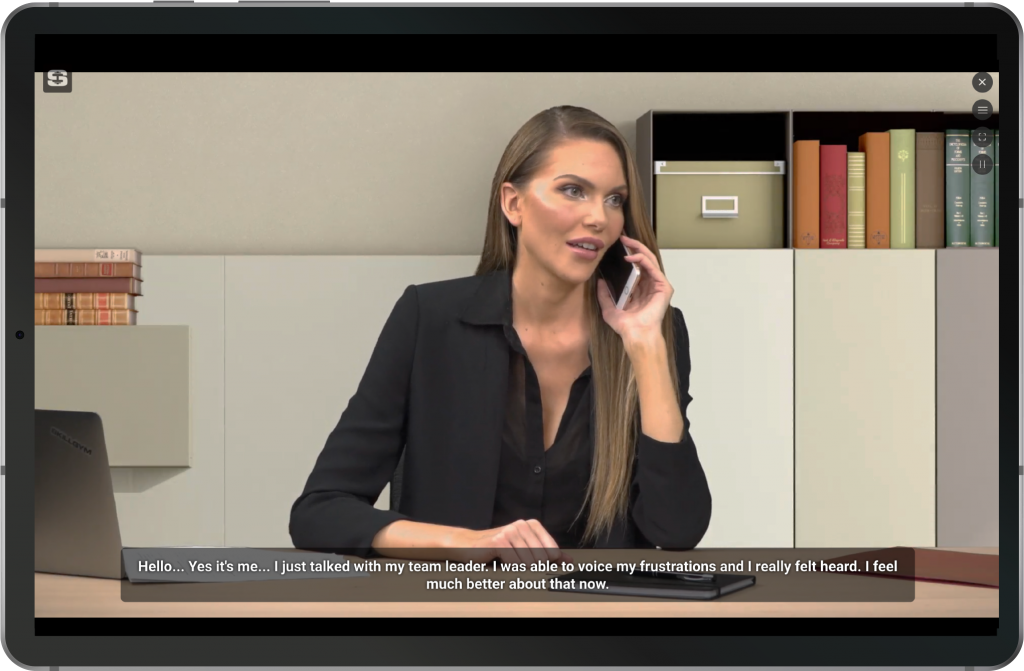 Get feedback. Their feedback. At the end of each session, the character will provide detailed and emotional feedback. It's how they felt and how your behaviors impacted them, as openly told to a friend.
Review the entire session with augmented reality. Each conversation can be replayed and analyzed in every detail. Your behaviors, their reactions, body language and more. It's the best way to understand, learn and grow in experience.
Measure progress in real time
You can't improve what you can't measure. SkillGym captures and tracks every single behavior and helps your talents to make the best of their workout sessions. Best practices, benchmarks, improvements and many more KPIs are always available.
Ongoing improvement, under control. SkillGym turns each behavior into metrics, so you can quantify your talents' effort, their performance in each conversation and their trend of improvement along the way.
Scoring industry benchmarks. With over 300,000 trainees around the world from all industries practicing every week, SkillGym is the largest global gym for skills. This means the behaviors of your talents have significant industry benchmarks to compare to.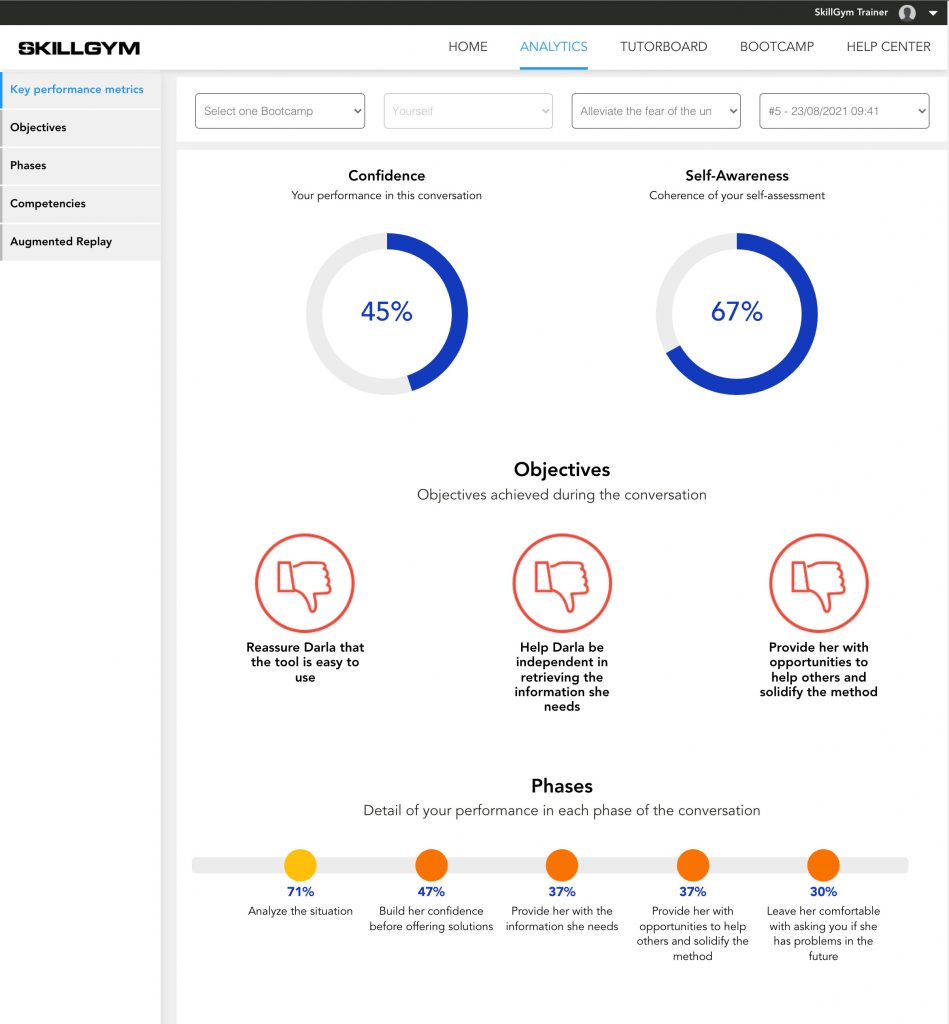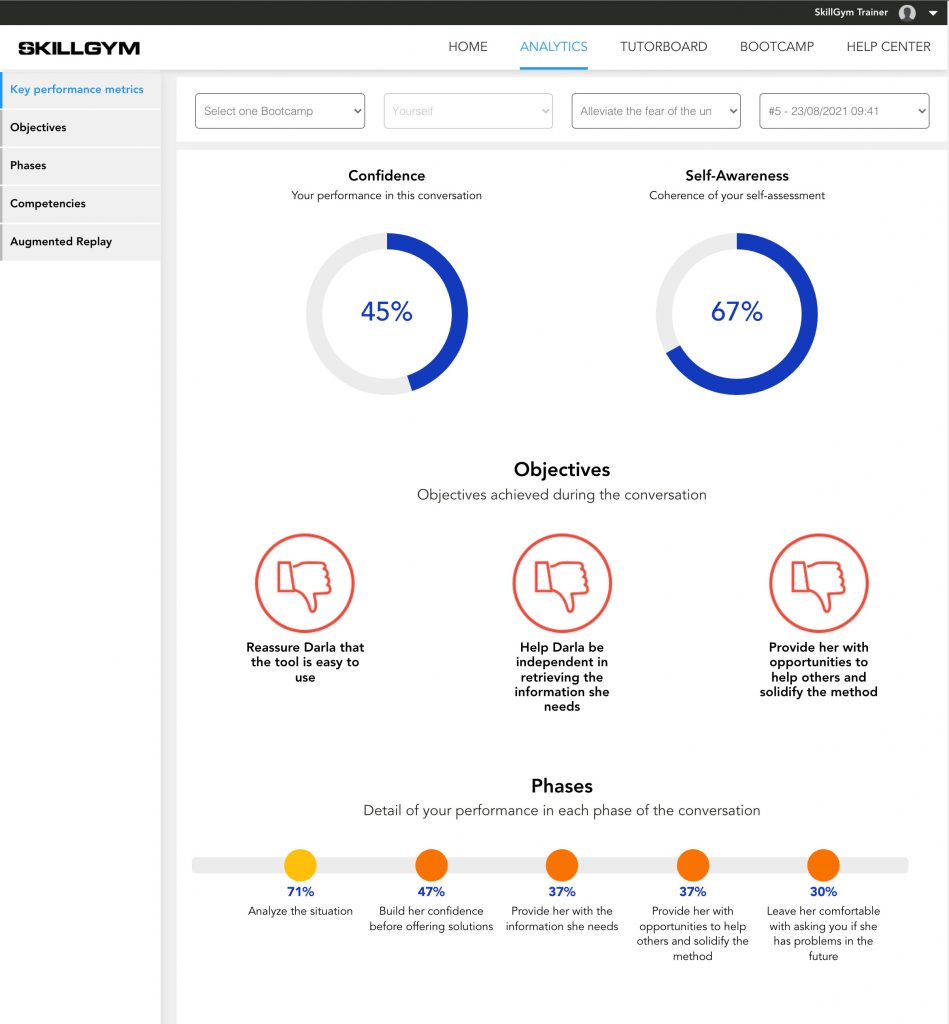 Keep your talents on the move
Overcome the usual "I'm too busy" and engage all your talent with immersive and exciting practice bootcamps.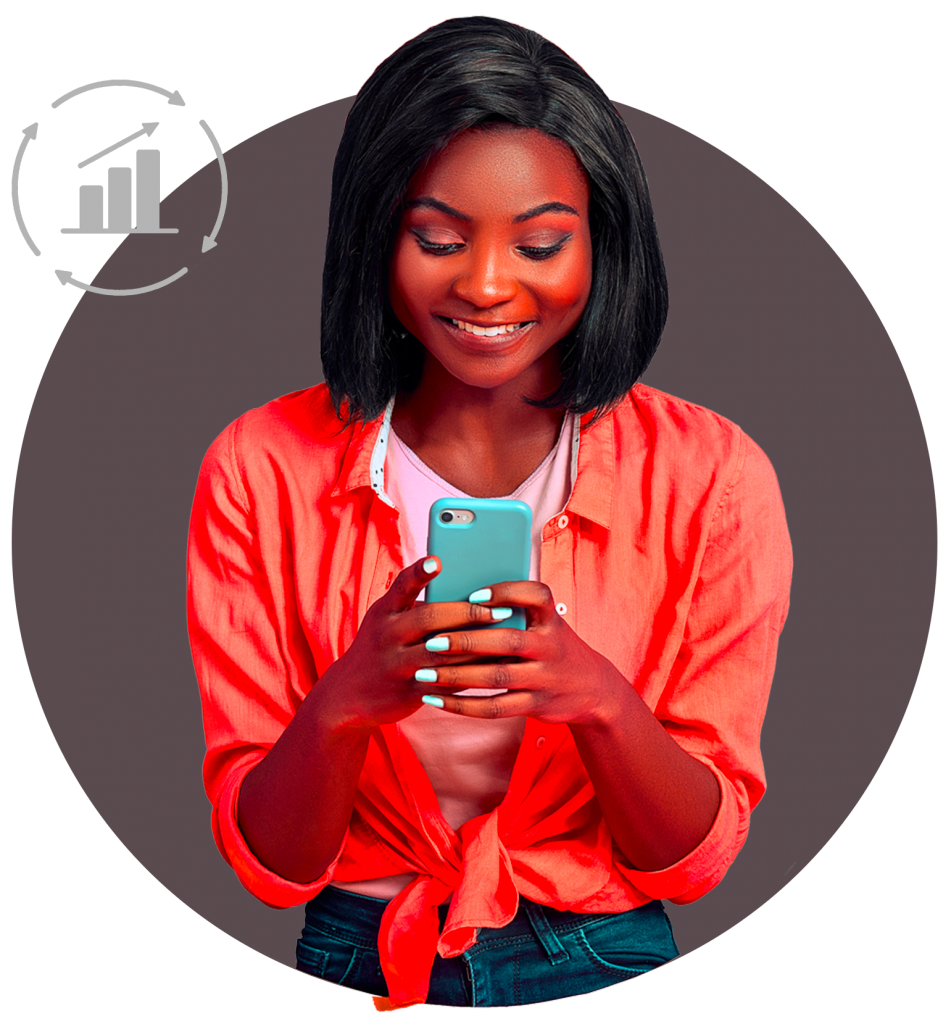 Leverage habits to change habits. The power and the emotion of movie-like simulations, the rhythm of breathtaking situations, and the unpredictability of AI-driven and lifelike situations are truly addictive. Your trainee will be so engaged that training will become a new, irresistible habit.
No human in the loop. Forget about long-waited feedback from too busy managers and supervisors. Ai takes care of interactive sessions, real-time feedback, and metrics. Scalability of your training bootcamps is here.
Workout sessions, pinned. You know that one of the biggest challenges in digital learning is ensuring users consistently access the content and keep pace. SkillGym features The Butler, an automatic engagement system that enables users to schedule lifelike appointments directly on their calendar.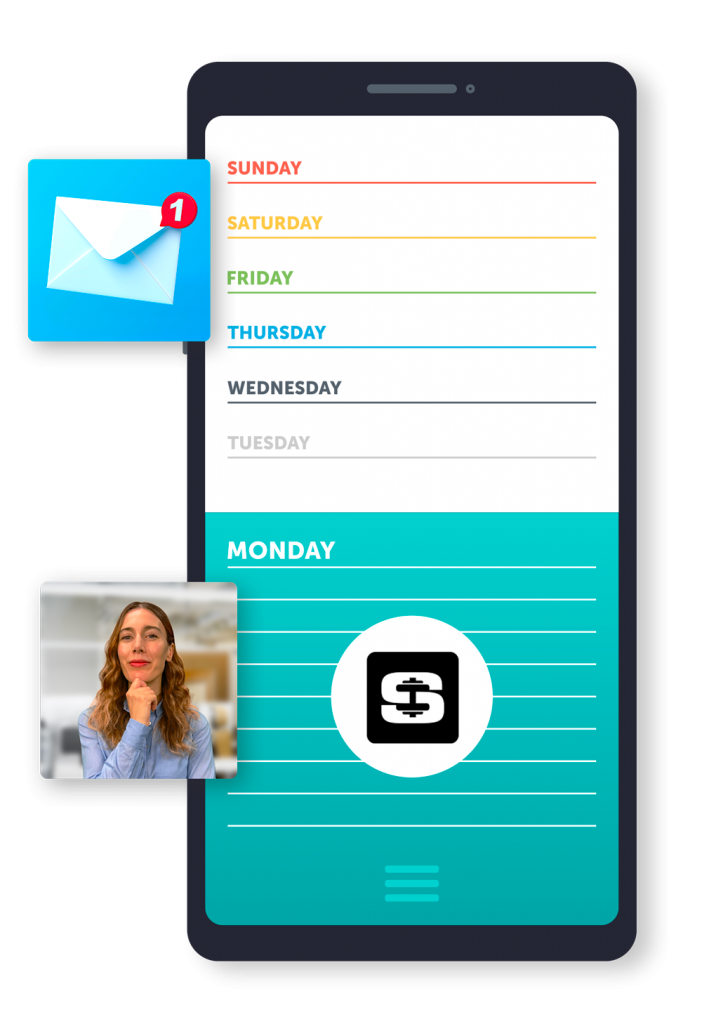 Get energized by our skill fitness specialist. For every bootcamp you organize, we provide one skill fitness specialist who will take care of your group. From the kickoff session to the final discussion, your talents will not be alone in their journey.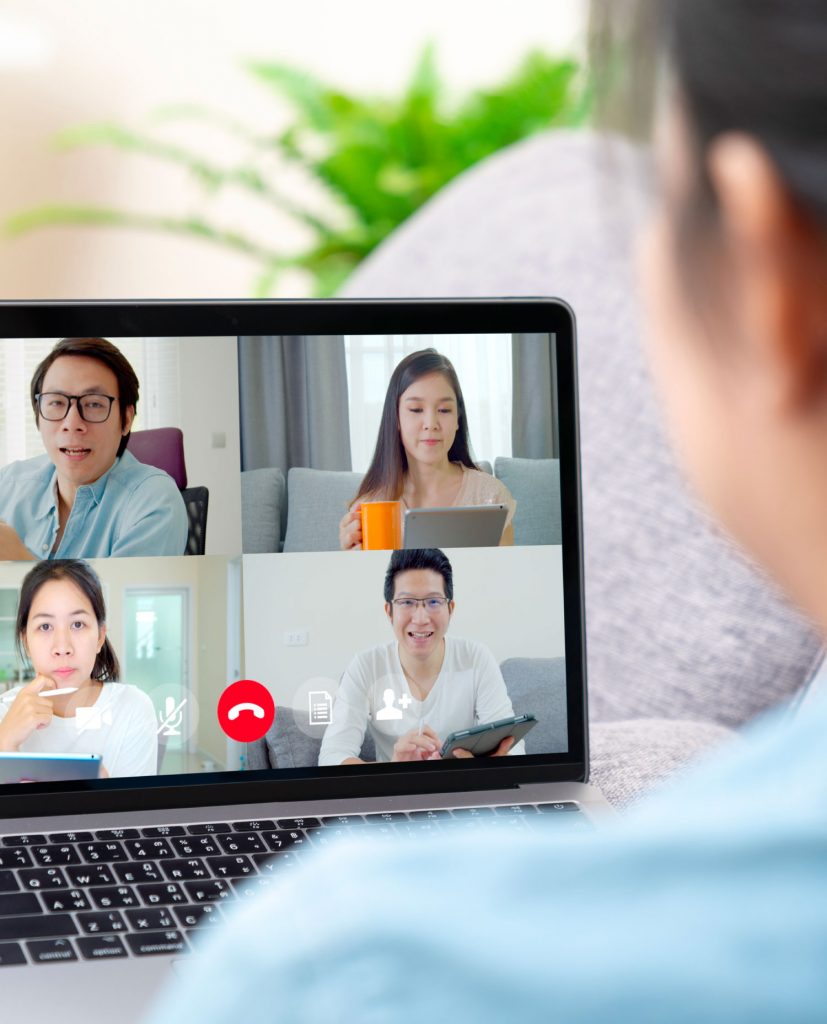 Plan, execute, monitor. All with the help of your SkillGym Manager. We know how busy you are and how demanding it is to the organization and management of soft skill training. We are by your side through the entire program to support and help you lead all of your bootcamps.
SkillGym fits perfectly within your organization
We integrate into your competency model and your current learning programs to extend the training experience of your talents to the next level.
SkillGym fits into any of your training programs. Whether it's management, teaming, induction, sales or any other courses of yours, your talents always need practice. Our skill fitness experts start from your culture, your vales, your competencies and your curriculum to define the best workout program based on our growing catalogue of training circuits.

Discover our exclusive training circuits for leaders, salespeople, and individual contributors.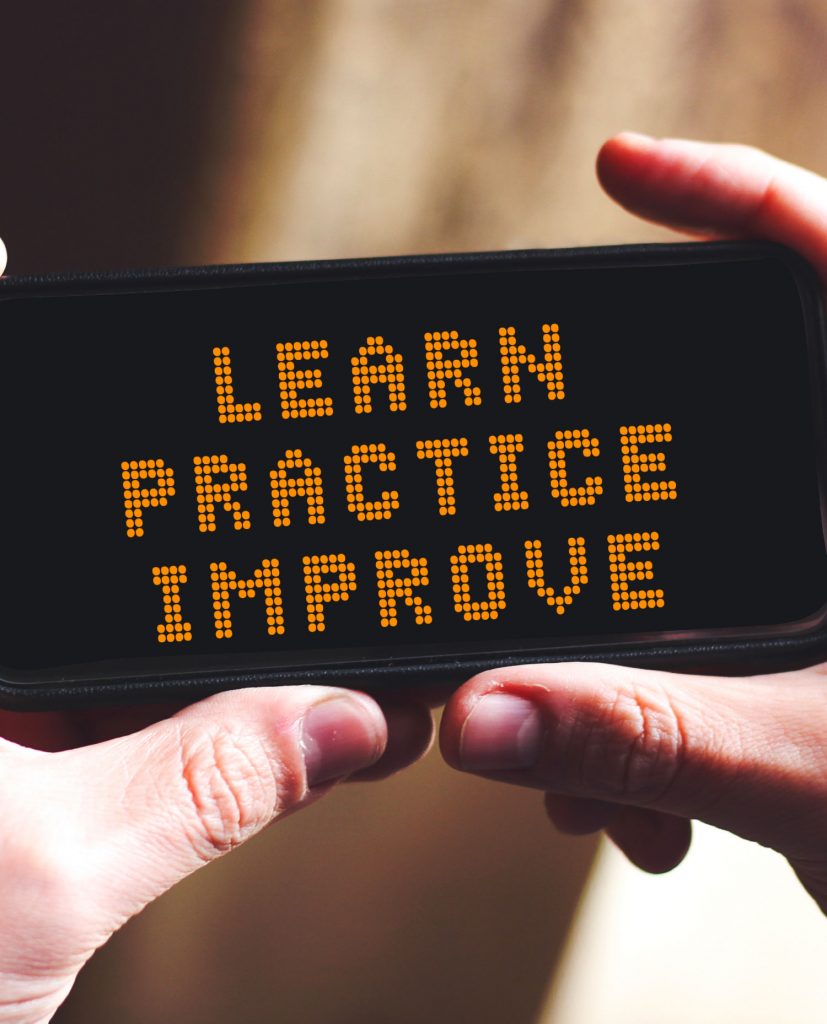 SkillGym matches your competency model. Competency models look great on paper, but in practice they sound complex and theoretical. It's also very hard to turn them into daily repeatable behaviors. SkillGym builds a solid bridge between your model and your talents' everyday behaviors.
SkillGym connects to your LMS. SkillGym offers all the flexibility of interconnecting with your existing LMS through single-sign-on (optional service) to share your existing user list and send back any type of traceable data you may need.
The perfect gym for leaders, sales reps and growing talents.