Practice the Conversations that Matter.
SkillGym is the Digital Role Play Platform you need to move from volatile knowledge to rock-solid experience.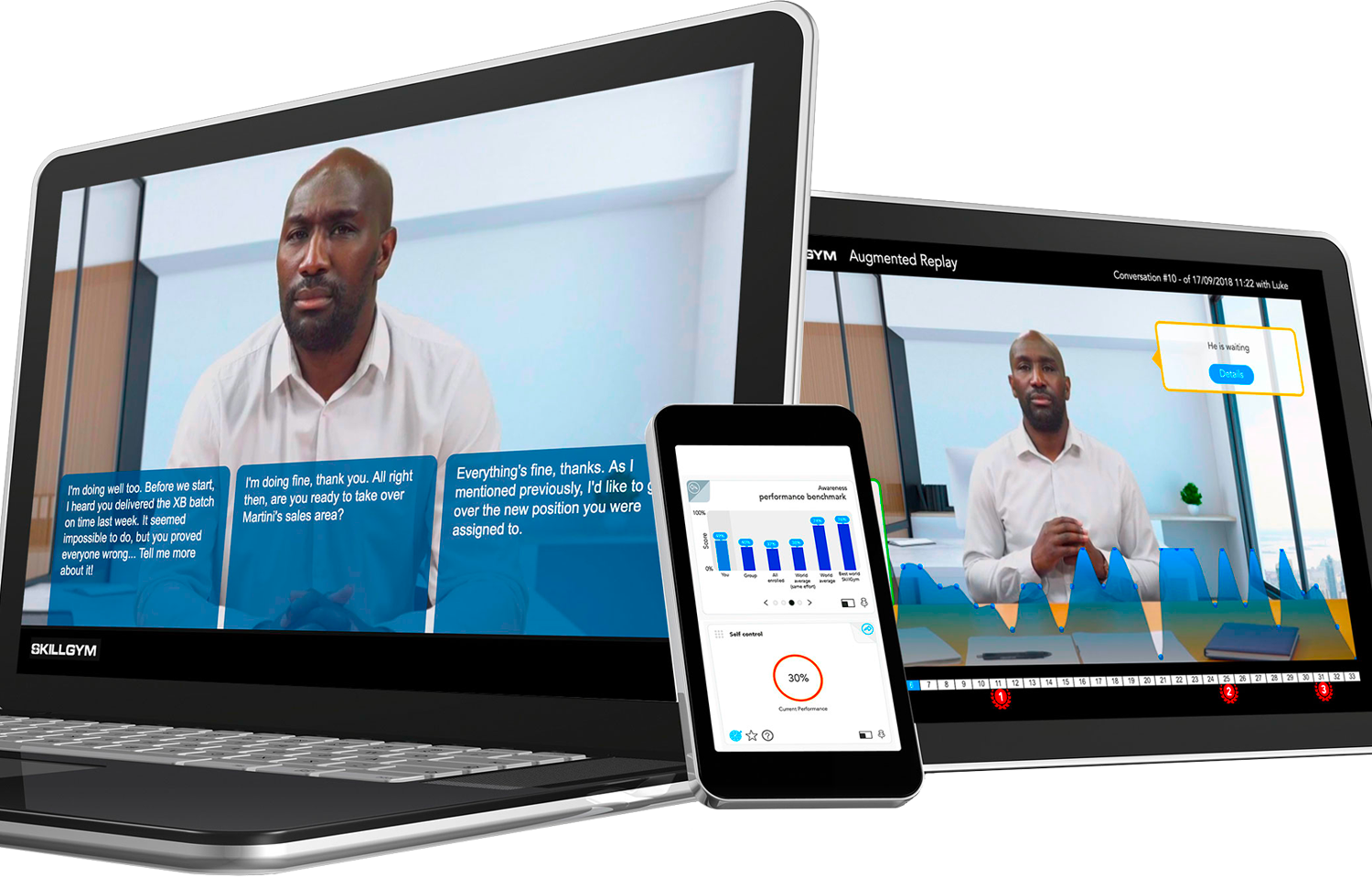 Four Programs, one goal: better conversations.
SkillGym specifically addresses the most critical business conversations to develop experience through consistent practice.
Authentic, Immersive, Real Time Practice.
Discover the most advanced solution to deliver digital role plays and turn knowledge into experience.
A perfect blend of training methodology and interactive technology brings true stories to life, ready for consistent practice-based training.
Digital, but Still Human.
Just interactive video. No puppets, no avatars. Human beings come alive in a seamless experience, where you are totally immersed in the situation.
Twelve algorithms influence the actors' emotions, hesitations and whispers, for an authentic and immersive Digital Role Play experience.
No pauses, no freezes, no branching. Everything happens in front of you and is entirely influenced by the way you play.
Each simulation closes with a feedback session to hear the gut feeling of the other party and review with AR the impact of each behavior.
SkillGym turns observable behaviors into sharp metrics, to help you monitor progress and define effective follow-up strategies.
SkillGym learns the way trainees improve and adjusts the training pace accordingly with efficient life-like calendar scheduling.
Do you still plan just classes where to talk about conversations?
SkillGym is the platform you need to rebalance and practice the way you deliver soft skills training programs.
Leveraging Neurosciences, opening new frontiers.
SkillGym foundations are grounded in years of research and well-established theories and models.
Conversational Curriculum. 
SkillGym is the first platform bringing Artificial Intelligence to Digital Role Plays.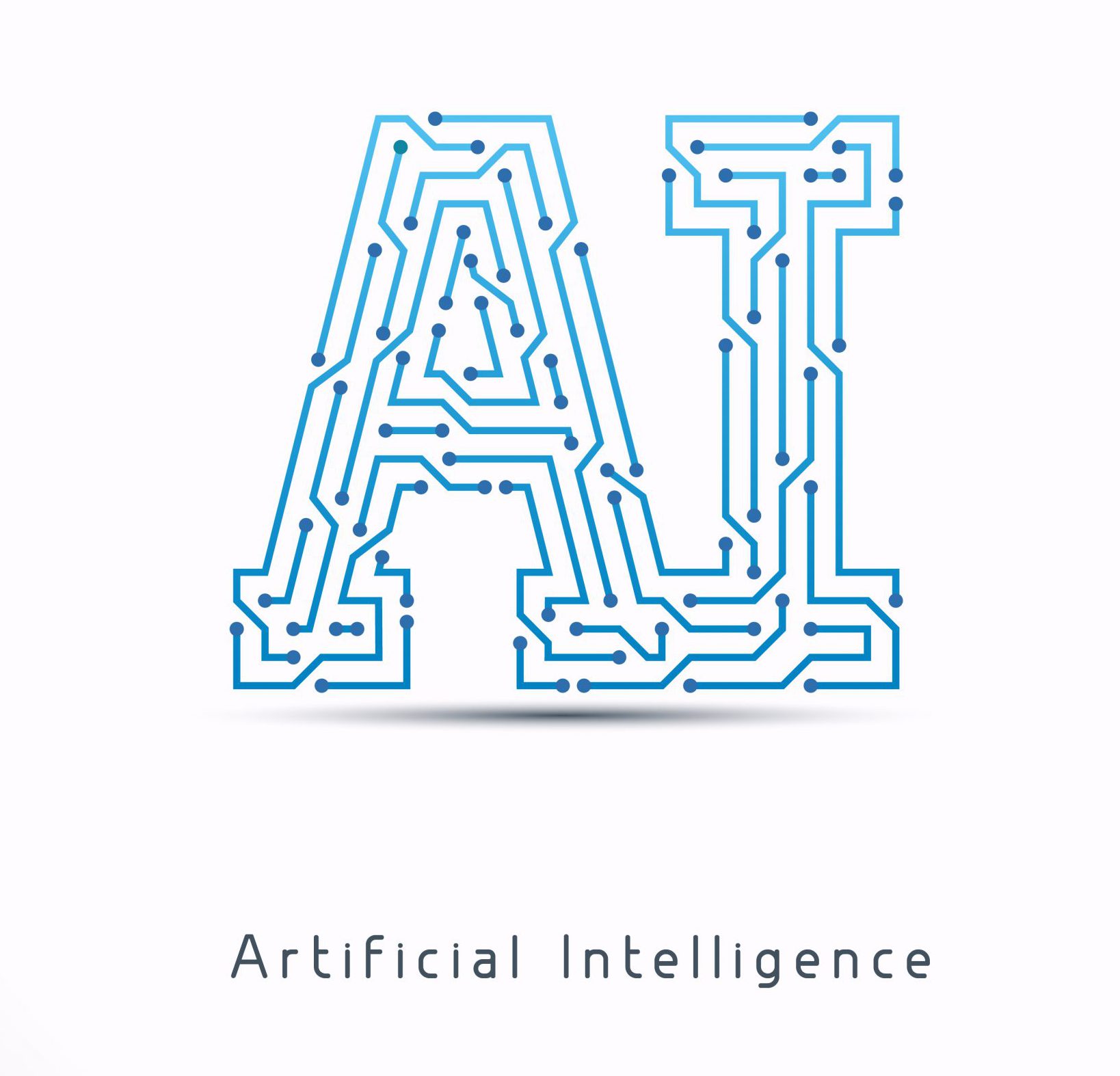 Observe the way we interact in real life: each decision we make and every emotion we express are the results of multiple factors merging, making the possible nuances of our behaviors almost unlimited. You can't simulate all this with only a simple and predictable branched structure of questions and answers.
SkillGym's A.I. ensures that the characters' reactions reflect, in real time, the intensity of the dialogue. The result is an authentic conversation, where trainees meet all the shades of intentions, hesitations, fears and feelings that they would expect from a real person. A complete immersion in the training experience.
After practicing with SkillGym, 84% of trainees claim they perceive a better quality in the conversations they engage in.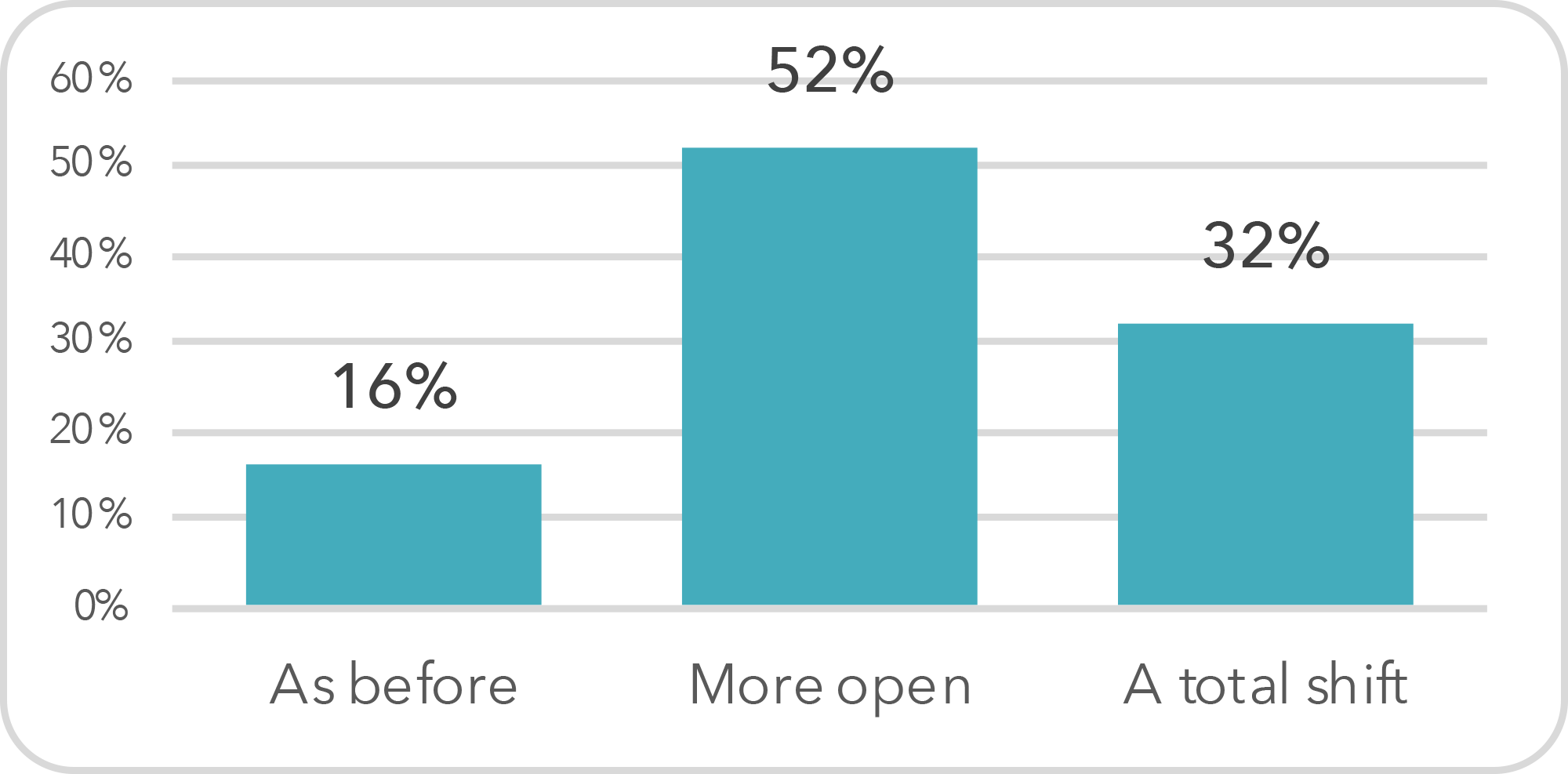 Practicing a few hours per month can supercharge self-confidence and self-awareness in the conversations that matter:

Thanks to the improvements achieved in dealing with leadership conversations, our customers quickly see significant results that profoundly affect the quality of thir work environment, the motivation of people and, therefore, their business results. In a sense, they are 'compounded effects': what happens downstream of the introduction of a consistent program for the upskilling of conversation skills in leaders.
300,000+ trainees already love using SkillGym to practice conversations:
"The characters are so real! I mean… it was like dealing with certain employees I know so well"
Amy – Sales Manager – Bank
"Practicing takes the entire learning experience to the next level, it's absolutely worth doing it"
Henry – Chief Learning Officer – Retail
"Metrics are really sharp and I was able to turn the learning experience of my trainees into a measurable result"

Josh – Training Specialist, Transport

"In fact, I could see in my daily routine the impact of certain recommendations coming from the simulations since the very early weeks of training"
Jackie – Project Manager, Constructions

"Very well done. The stories are really well designed, engaging and meaningful. Well done, folks!"

Veronica – Training Manager, Business school


Smarter People Development is a click away.
Discover how SkillGym is helping hundreds of organizations as well as corporate and executive coaches deliver better and consistent communication training.
Our clients do the talking: check out these amazing case studies about organizations putting practice first.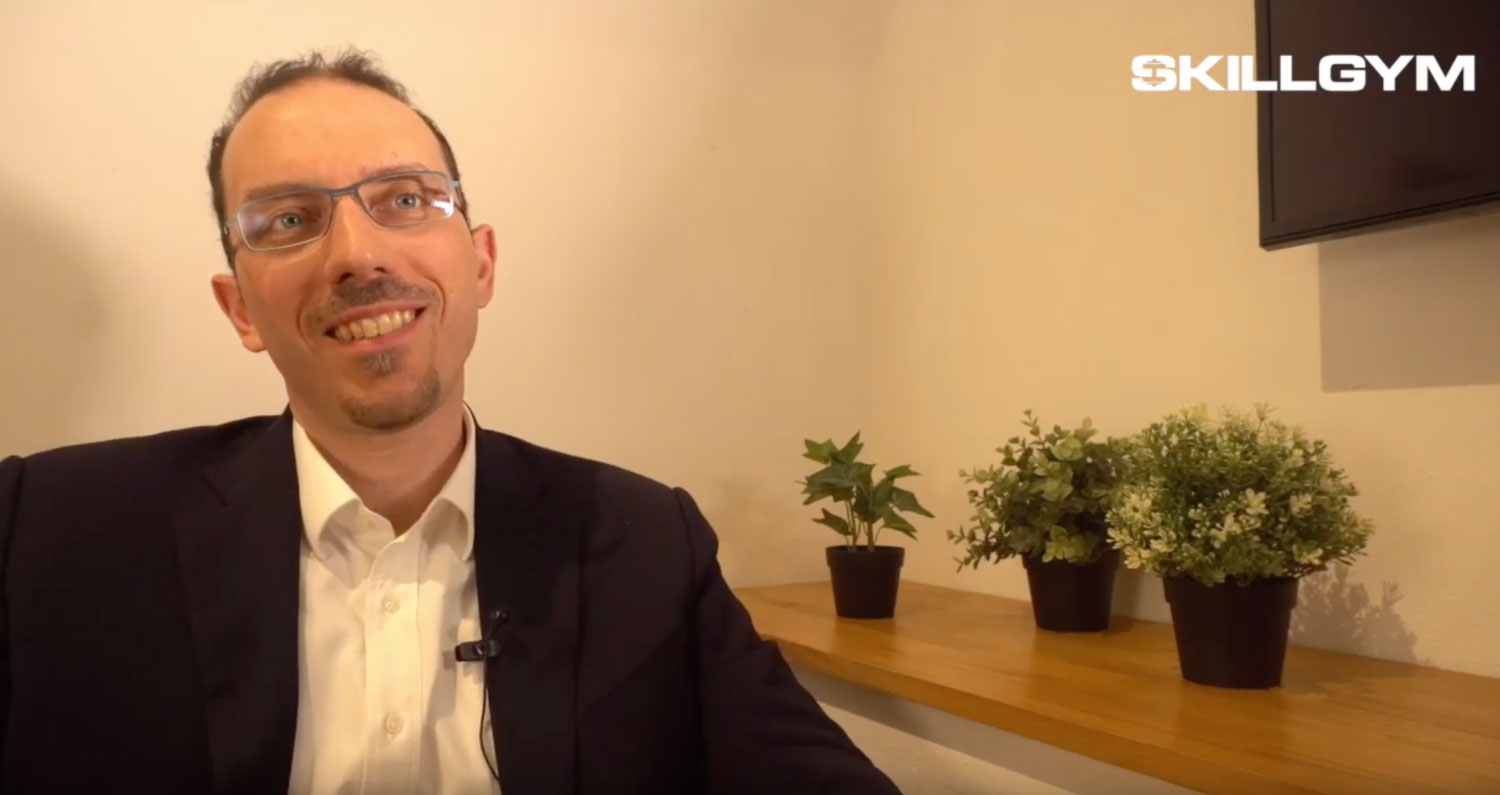 SkillGym Talks – NOVOZYMES:
Experimenting new approaches to empower leadership
Mr. Paolo Ronchi, Marketing Manager at Novozymes, explain to us his vision about people development strategy and how SkillGym helped his organization to improve the key conversational skills of the leaders.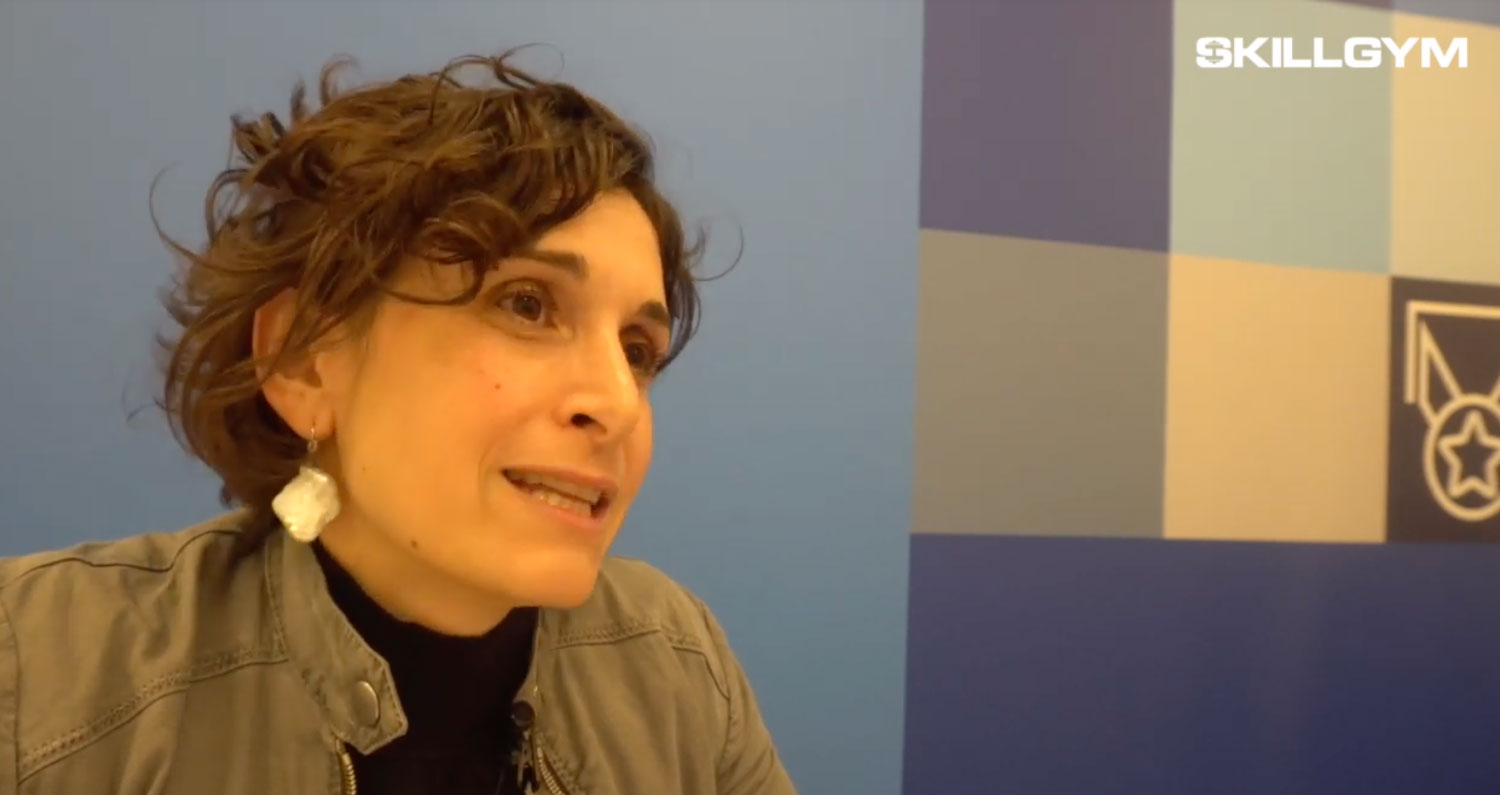 SkillGym Talks – MEDTRONIC:
Innovation to support deep behavioral analysis
Ms. Chiara Valdata, Hr Business Partner in Medtronic Italy, tells us about the leadership competence model developed by her company and the way SkillGym supported her in assessing the key people according to this model.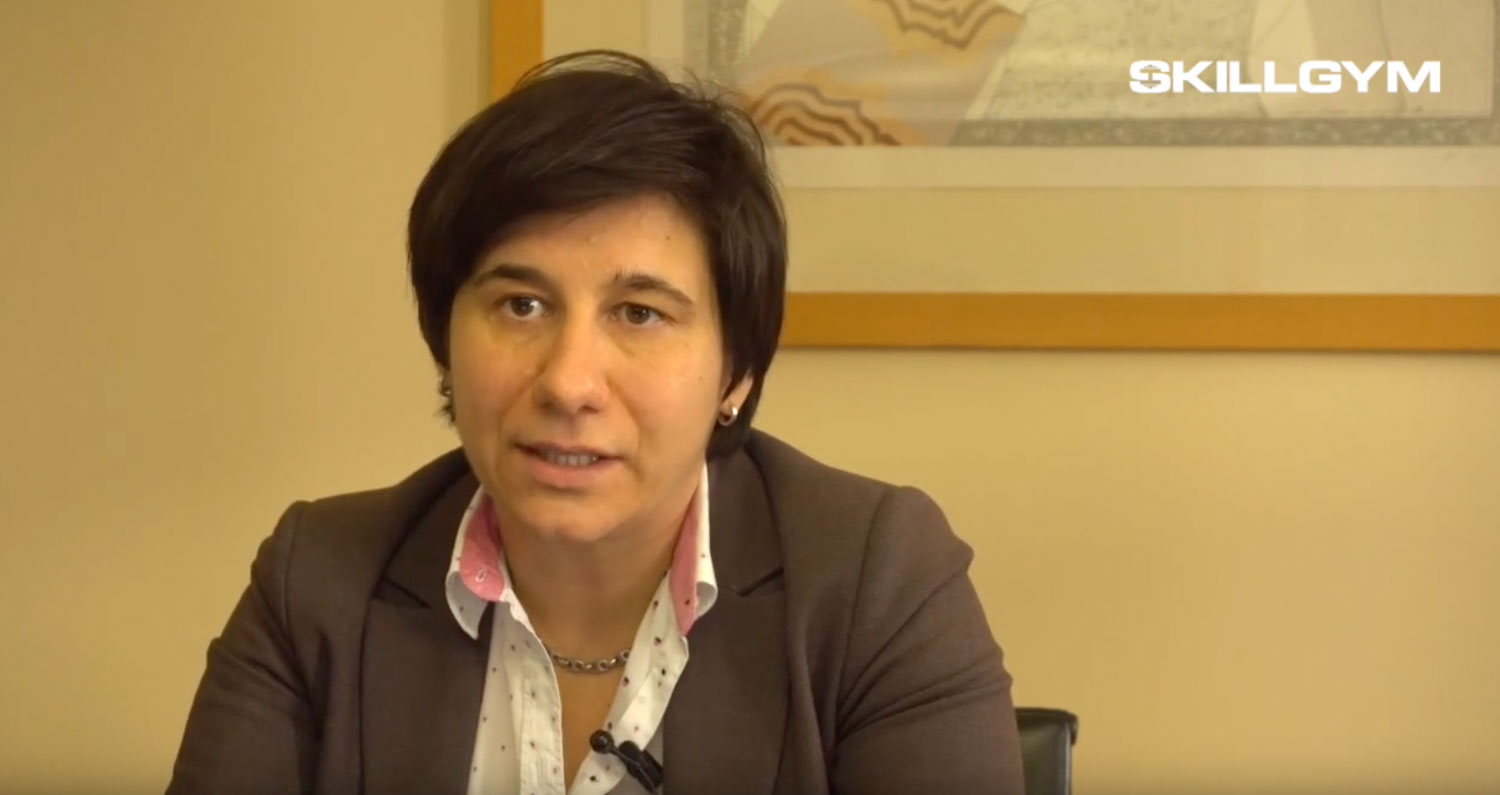 A great answer to our needs
Credito Emiliano adopts SkillGym to support "new-in-role" managers in their development with a training tool based on a practical approach. SkillGym provides a lot of smart metrics and data, through which Valentina Lorandi from the Credit and Competencies Centre of Credito Emiliano was able to discover interesting insights about her learners' population.