Practicing Leadership Conversations.
SkillGym is the Digital Role Play system you need to develop leadership across your organization.
Leadership Conversations are the moment when potential turns into collective energy. It's the 20% factor of a leader making the 80% of the difference in team results.
Unless the people inside your organization live in a vacuum, they need to communicate. And communication goes through Conversations. How do you take care of practice?
SkillGym: Authentic, Immersive and AI-Based scenarios to train and maintain Leaders' Confidence and Self-Awareness in Critical Conversations that matter.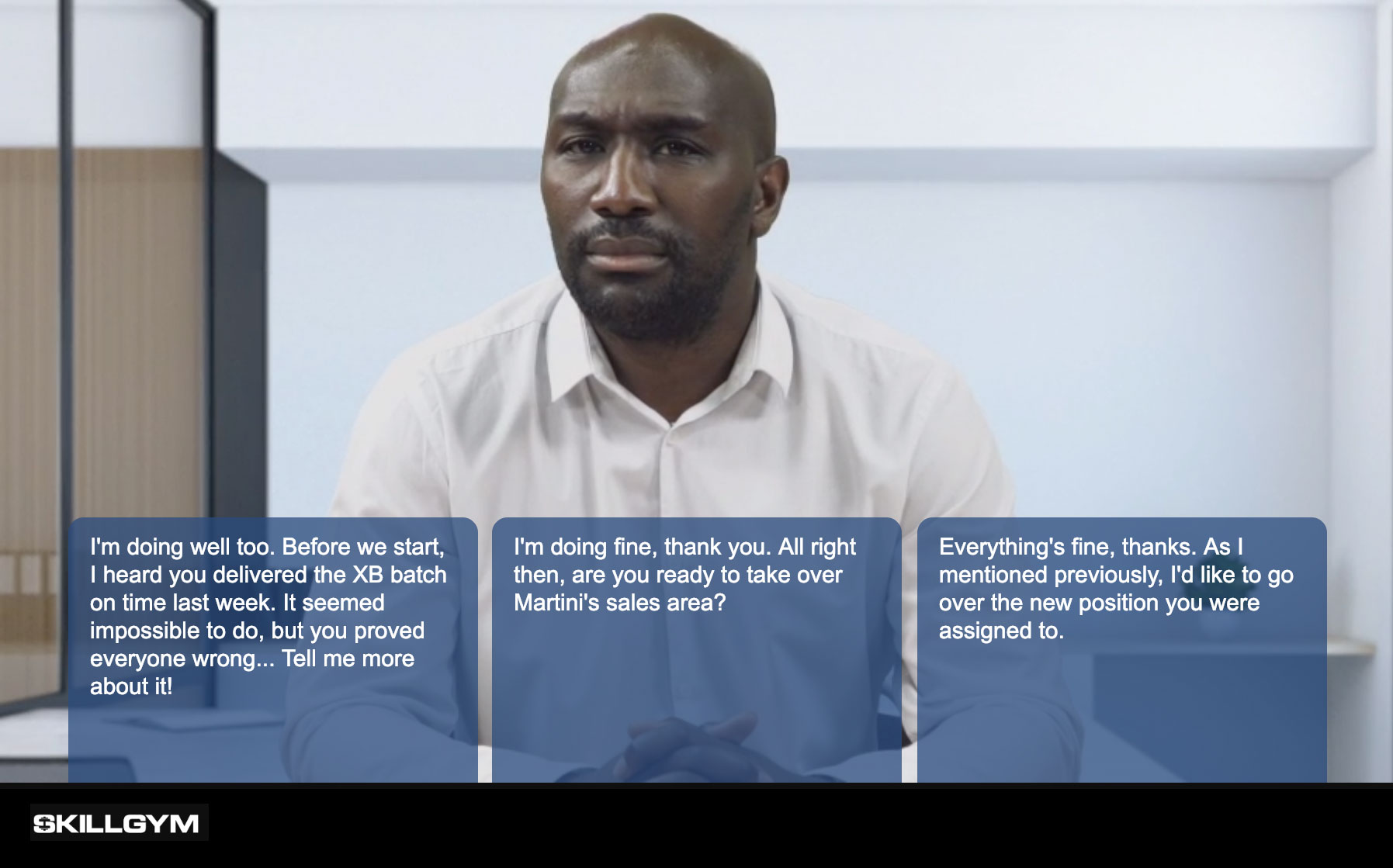 Build Leaders' Confidence with Authentic Digital Role Play.
SkillGym is a Digital Role Play system to practice Critical Conversations in which the Leader's goal is to discuss and solve business related issues with members of their teams.
Artificial Intelligence
Interactive Video
Emotional Feedback
Self-paced practice scheduling
Develop Self-Awareness
with Augmented Replay.
SkillGym leverages augmented reality as an Eyeopener, to review one's own simulated critical conversations and discover Blindspots. SkillGym's Augmented Replay comes with Augmented Reality and Body Language Analyzer to understand, learn and progress.
Review each conversation
Analyze body language
Assess objectives
Discuss behaviors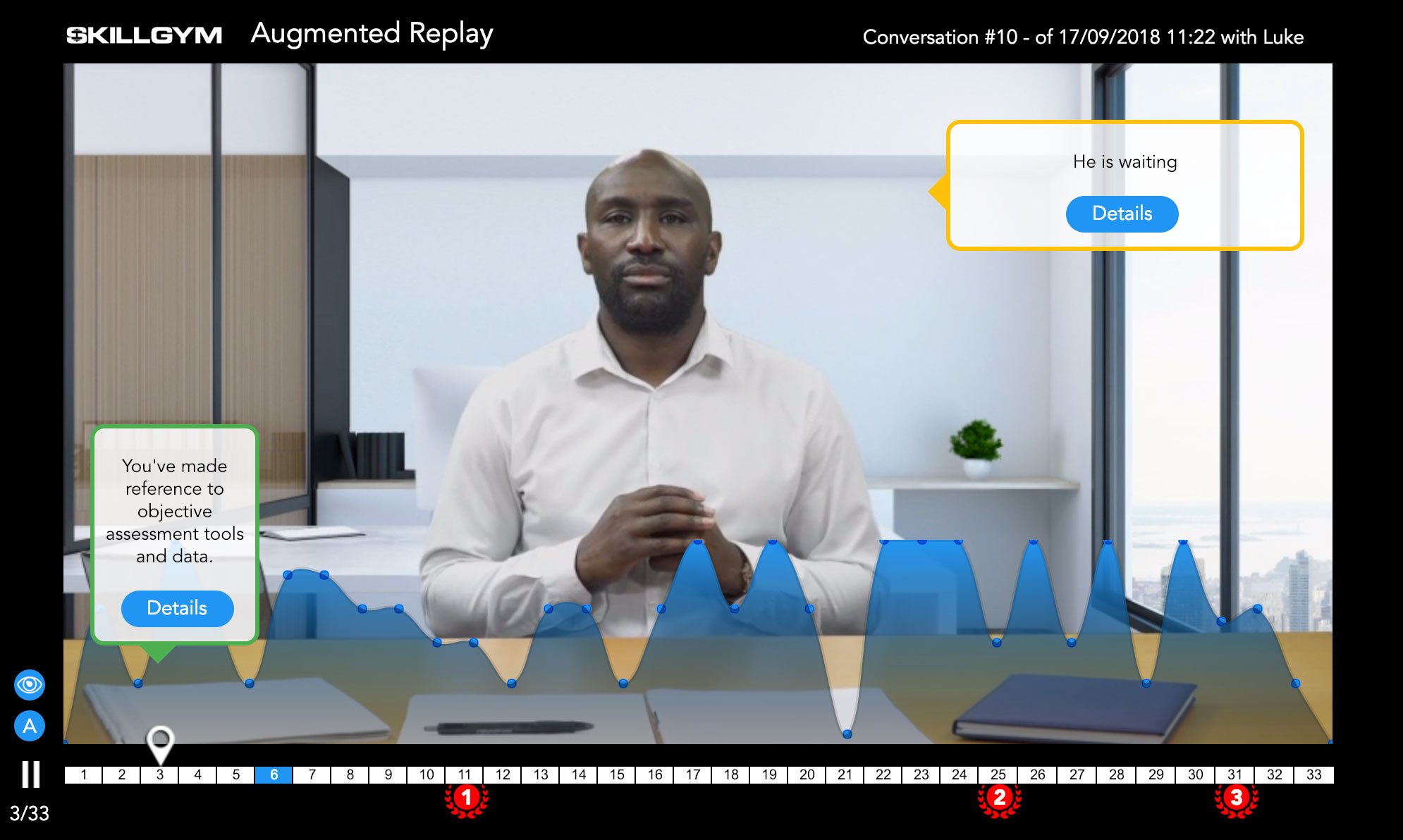 Practice using a growing library of Leadership Conversations.
SkillGym comes with a regularly updated catalog of original scenarios covering the most challenging critical conversations that leaders face every day.
Comprehensive plots
Mapped based on leadership competences
Completely localized
Quarterly updates
The first AI-based Digital Role Play system.
Interactive Movies meet Artificial Intelligence and a whole new life-like world turns into reality.
SkillGym features 12 proprietary algorithms, delivering an authentic and immersive Digital Role Play experience.
•  Dynamic flow of emotions
•  Evolutive interaction
•  Adaptive scheduling
Smarter Leadership Development is a click away.
Discover how SkillGym is helping hundreds of L&D Professionals as well as Corporate and Executive Coaches deliver better and consistent leadership training.
Reserve 1 hour with our experts
300,000+ leaders already love SkillGym.
Join a growing community of thousands of Professional Trainers, Coaches, Companies and satisfied Leaders leveraging SkillGym to develop their Critical Conversation skills through smart-simulated practice.